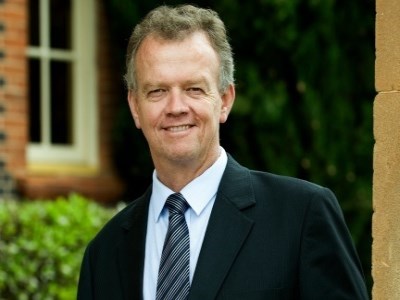 When The Armidale School (TAS) announced it was breaking with its 123-year tradition by becoming the first Great Public School (GPS) to open its gates to female students, the decision was met with both disdain and praise.
The school's principal, Murray Guest, told
The Educator
why the decision – reached following a survey of more than 4,500 stakeholders and 23 meetings with alumni, staff, parents and students – was necessary.
"Clearly opening the gates to the other half of the population will bring the benefits of growth. These include greater teacher specialisation, wider subject choice, a broader and deeper co-curricular program, new facilities and new support structures for both students and staff," Guest told
The Educator
.
"Beyond that, our co-curricular program, from drama, debating and music to sports, service and the outdoors, will naturally benefit from co-education."
Guest said his school already aims to make many of these activities co-educational by inviting students from other school because students work "more normally and more effectively" when both boys and girls are involved.
"For our families – particularly our boarding families who may live a long way from Armidale – the decision to go co-ed makes TAS a single family destination for brothers and sisters," Guest added.
While the school's decision was met with fierce opposition by some parents, Guest said others recognised the social and academic benefits the change would have for their children.
"We have received the full range of opinion from our current parents and whilst we know from our survey that the majority are in support of the decision, we also know that some are concerned by change," Guest said.
"Those in support have expressed the opinion that their sons, and for some their daughters now as well, will benefit academically and socially."
In the words of one mother who spoke to the media: 'It is the all-round curriculum – academic, sports and other activities – that led us to TAS in the first place, not the fact it was an all-boys school. But meeting girls is a pretty normal thing to do at 15. The real world is co-educational and I think it's healthy for a school to be co-educational. I don't think my son is at all concerned at the change."
Guest said those in opposition have been "those most passionately supportive of the school" and committed to what it offered their sons.
"In a sense their opposition is an affirmation for the school. I am very confident that the change will not compromise that in any way, but rather enhance the school experience for all," Guest said.