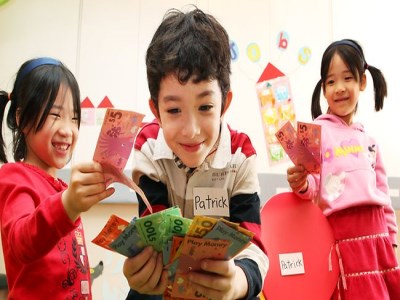 Parents trust schools to teach our children just about everything – except money.
A survey by Australia's largest life insurer TAL has found that just 4% of parents look to schools to teach children how to be smart with money, prompting the question:
How can our schools become trusted educators of financial literacy?
The opportunity here for schools here is significant.
Through teaching students about the best ways to develop good money habits, our teachers can contribute positively towards their future prosperity.
As teenagers turn into young adults, the benefits of being able to manage their finances properly can have profound follow-on effects to other areas of their lives.
Most of the survey's respondents believed that students should learn about money outside in the real world and not in classrooms, with 62% percent saying the best way was through earning money through doing part-time work.
TAL Group CEO Jim Minto agrees that it is important for students to learn the value of being financially responsible, citing the survey's finding that most parents believe the most effective way is through actual practice and not just theory.
"The results show there is no single right way to teach children the value and importance of money. But what is clear and encouraging from the results is the majority of parents don't believe in a hands-off approach.
"What is important is for Australians to receive the right information about money at the right time - whether it is saving for your first home, protecting your assets and income through life insurance or investing for the future," Minto added.
The Australian Securities and Investment Commission (ASIC) also identified the benefits of educating children about money, when it published
this section
on its website in October, titled
Why Teaching Kids Financial Skills is Important
.
"
If kids develop good financial skills from an early age they'll be ready for the financial challenges of adulthood
," the article said.
"
Giving your kids a good foundation and teaching them about money matters is critical for their personal development. Showing children the basics such as how to budget, spend and save will establish good money habits for life
."
To our readers: How do you think our schools can better teach our students about financial security?