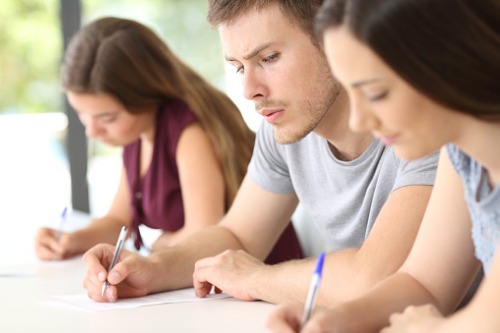 Contract cheating is again in the spotlight after sweeping legislation targeting the practice was introduced to parliament.
The Tertiary Education Quality and Standards Agency Prohibiting Academic cheating Services) Bill 2019 was introduced into the House of Representatives last week, taking the legislation a step forward.
Federal Education Minister Dan Tehan said the Agency will be given the authority to investigate and even recommend prosecution to cheating service providers. The Agency will also have the power to seek out court injunctions to force internet service providers and search engine to block cheating website.
Earlier this year, the Federal Government said it will be bringing in amendments to the Tertiary Education Quality and Standards Agency Act though the Bill, which seeks to impose fines of up to $100,000, or even two years of imprisonment, to individuals caught offering cheating services.
Scope of the bill
"Cheating services are a blight on our education system. These are criminals exploiting vulnerable students and undermining the integrity of our high-quality degrees," Minister Tehan said.
"This Bill is aimed at commercial cheating services, not the students who use them. Students who cheat will still be subject to their institutions' own academic integrity policies and sanctions, including any consequences that flow from those".
Upon the government's consultation with the sector, Minister Tehan said that students' parents and friends who may help edit essays or give suggestions on how to improve on their homework "will not be impacted" by the bill.
Why students cheat
A study by the University of South Australia (UniSA) has revealed that around 6% of Australian students have admitted to using contract cheating, a term referring to the use of a third-party individual or service to do their school work for them.
However, as UniSA's study suggest, there could be more students making use of cheating services. But another survey by the University found that students who actually make use of professional services to outsource their schoolwork are "relatively rare."
Meanwhile, a survey conducted by the University of Melbourne – where international students take up 15% of the total number of respondents – found that around 33% of these international students confessed to having cheated.
In an article published in The Conversation, Andrew Norton, Higher Education Program director at Grattan Institute, said that international students have a slightly higher fail rate compared to domestic students, given that they mostly take up programs with above-average fail rates.
This may have a hand in cheating incidents as well.
"Student attitudes to cheating were not very different between international and domestic students, but for international students the consequences of failure can be more serious," Norton wrote.
"They could lose their visa and return home with little to show for their family's investment. This creates an incentive to cheat".