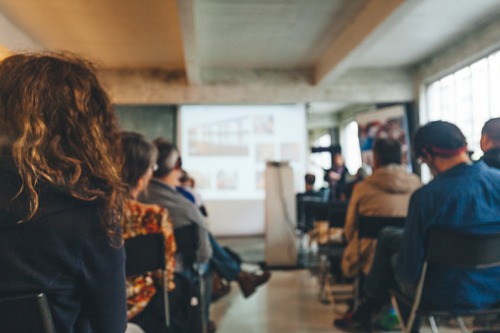 Cheating is one of the most enduring issues faced by schools from primary to higher-level institutions.
In a university setting, cheating becomes more complicated – and harder to track. With the help of technology, students can easily access contract cheating sites, or even go on social media to look for someone to complete their essays or assignments for them.
This year, the issue of contract cheating has become an even bigger deal with the Federal Government drafting legislation which makes providing and advertising contract cheating services an offence.
This would also include having others sit exams or complete assignments for a fee.
If found guilty, perpetrators could be sentenced up to two years in prison or fined up to $210,000.
In a study by Deakin University Associate Professors Phillip Dawson and Wendy Sutherland-Smith, published in the Assessment and Evaluation in Higher Education journal, the proportion of university students caught cheating went as high as 60% when markers were trained and given the access to analyse previously submitted works of the students.
The study, titled: "Can training improve marker accuracy at detecting contract cheating?: A multi-disciplinary pre-post study", showed that while only 1% of the total university student population got caught for breaching assessment standards, as many as 10% of the total population are actually paying others to do their essays and assignments.
Another survey, led by the University of South Australia in 2018, found that students usually get help from those who they already know, such as fellow or former students, friends, partners or family members.
The survey was part of the two-year Contract Cheating and Assessment Design: Exploring the Connection.
The study also reported that using professional services are apparently "relatively rare."
Out of all the respondents in the study, around 40% of those who admitted to cheating are students who speak other languages other than English at home, and some 33% of these are international students.
How to increase detection rates
Professors Dawson and Sutherland-Smith's study reported that the rate of detecting cheating increased to 48% when markers were told to look out for cheating, while those who were not told to look out for cheating had a 0% rate.
The detection rate increased to 59% when markers were given the chance to compare the students' previously submitted works to the submitted assignment. The markers were then able to spot of there were differences in the length of the sentences and its complexity, the writing style and even when the document was created and modified.
Giving markers access to plagiarism detection software, such as Turnitin, will also increase detection rates. This would make it easier for sessional staff, which would have around 20 minutes to check each assignment.
How to deter cheating in the first place
While universities, and governments, are imposing harsher punishments for students caught cheating, some say the only solution is to have students turn over their work where cheating is not possible in the first place.
In an article published in The Conversation, James Lang – who serves as the director of the Centre for Teaching Excellence at Assumption College in Massachusetts – wrote that having performance-based curriculum pushes students to cheat.
And Australian university students agree: the survey from the Contract Cheating program found that students who cheat pointed to the lack of 'personalised teaching and learning relationship.'
In this Wednesday's Ed-Tech Update, The Educator speaks to Phillip Dawson, associate director at Deakin University and Turnitin's principal product manager, Mark Ricksen, to find out how machine learning is tackling contract cheating.