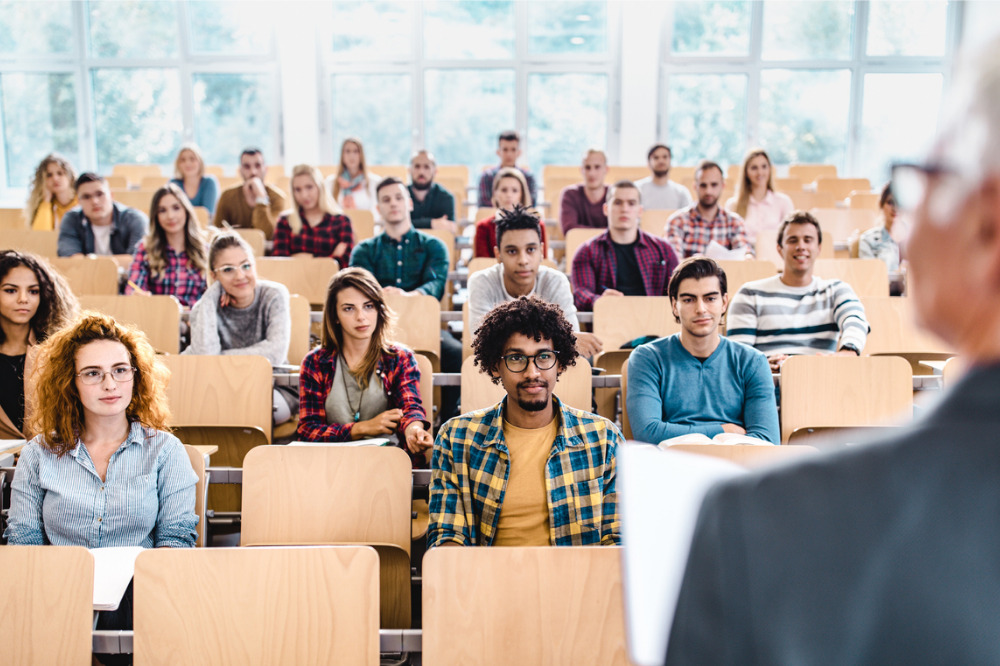 The Federal Government has blocked 100 cheating websites under a sweeping crackdown on academic misconduct in higher education, Minister Jason Clare announced today.
This is the third time the higher education regulator TEQSA has used protocols with Australia's major ISPs to disrupt access to websites targeting students studying with an Australian higher education provider.
The latest move brings the number of illegal cheating websites blocked under these protocols to 250 since August 2022.
Cheating websites offer to sell students essays or assignments or accept payment for someone to sit exams on a student's behalf.
"Illegal cheating services threaten academic integrity and expose students to criminals, who often attempt to blackmail students into paying large sums of money," Federal Education Minister, Jason Clare, said today.
"Blocking these websites seriously disrupts the operations of the criminals behind them."
Analysis shows that after TEQSA began using these protocols in August 2022, web traffic from Australia to illegal cheating services halved in semester 2 2022 (September – November) compared with the same time in 2021.
Australia's anti-cheating laws make it illegal to provide or promote academic cheating services. Penalties include up to 2 years in prison and fines of up to $110,000. Students who are found to engage in cheating are subject to their institution's disciplinary penalties.
In addition to TEQSA's enforcement action and work with providers and international partners to share intelligence, the agency has also developed a range of resources for students and staff.
These include advice on avoiding cheating services for students and a new training course to upskill academics and staff within institutions to deter, detect and respond to cases where students outsource work to third parties.
'A degree should be more than a golden ticket'
Dr David Roy, a senior lecturer at the University of Newcastle's School of Education, said while Minister Clare's announcement should be welcomed, it will have "minimum impact".
"It purports to deal with an issue but only touches on the symptoms rather than the underlying problem, and even then, those students wishing to cheat will easily find a VPN to use or another outlet, and providers can easily change IP addresses," Dr Roy told The Educator.
The real issue, says Dr Roy, is why students – albeit a small number of them – feel the need to cheat.
"It is less common that students go to university in order to broaden their minds and education, but rather as a means to gain a certificate to lead them to a job. A degree should be more than a 'golden ticket'."
Dr Roy said research shows students often turn to cheating in assignments as they are time poor and financially struggling as they juggle study with work. To address this, he suggests lowering or removing the cost of degrees, taking away the financial burden so that "students can engage in learning for learning's sake".
"In addition, Universities are already dealing with the plagiarism issue in more effective ways. Through Work into learning [WiL] more and more courses and degrees are having students in real work situations," he said.
"It is much more difficult to cheat under those circumstances. By moving away from archaic essay forms of rote learning and regurgitation of facts, but having applied responses to knowledge in assessments, plagiarism declines. When educators know their students, it creates a culture of learning and engagement."
Dr Roy said when universities increase permanent positions, they find that the sustained experience of staff allows easier identification of work that is not consistent with the student's abilities.
"Plagiarism is easier to identify and apply the harsh penalties associated," he said.
"Having non-monetised universities, strong staffing and engaging, and real-world assessments though industry links, creates a stronger learning environment more than a superficial political announcement that will have limited impact."
Dr Roy said the Federal government might be better supporting smaller staff-to-student ratios through increased funding and removing financial burdens to learning access.
"Less students will visit banned sites from this announcement, obviously; but it does not solve any of the issues. By trying to herd cats, Minister Clare may just end up rearranging deck chairs on the Titanic."