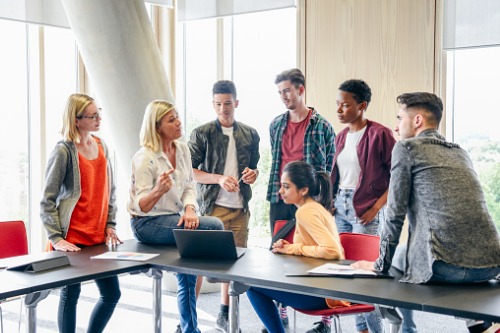 An innovative new scholarship and endowment program for Indigenous students is offering on-campus accommodation, tailored support and leadership training in a bid to help them pursue and continue tertiary education.
The Kambri Scholarships program, launched by the Australian National University (ANU) follows a commitment by the ANU Council to establish a $50 million endowment for the Kambri Scholarships, including a University commitment to match donations 1:1.
ANU has already built up enough seed funding to kick-start the scholarships this year and expects to keep the program running in through investment returns.
Professor Brian Schmidt, ANU vice-chancellor, said he hopes that no Indigenous student will "miss out on the ANU experience."
The Kambri scholarship package may include on-campus residential accommodation during the first two years of study and access to allowance for two return trips home every year.
Scholars can also get assistance when transitioning to off-campus accommodation starting from their third year of study, as well as receive an allowance for living expenses.
The ANU's latest program, which will cover at least 30 scholarships every year up to $30,000, will also provide academic and pastoral support to the recipients through the ANU Tjabal Indigenous Higher Education Centre.
These scholars will also receive tailored support and activities, mentoring and leadership training – all funded by ANU.
Tjbal Centre director Anne Martin said that ensuring student success meant covering the whole student experience, not just the financial issues.
Universities have been making moves to support Indigenous students and their communities such as funding Indigenous researchers and research on Indigenous mental health. While there are still lapses in closing the gap, government figures in 2019 show that Indigenous students' engagement is on a rise.