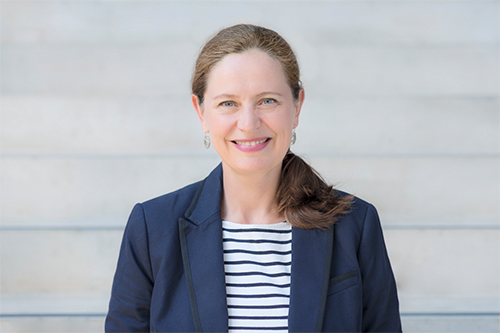 Within 20 years, 90% of all jobs will require some digital skills, and according to Australia's Digital Pulse 2019, 100,000 more tech workers will be needed by 2024.
To meet this demand, many of Australia's higher education providers are tailoring their courses to equip their students with the skills that are the most sought after by the technology sector.
However, a new report by RMIT Online found that 88% of employers find it hard to get employees with the skills they need, and 15% of surveyed businesses in professional industries have no means of addressing skill shortages within their own organisation.
To combat this, RMIT Online is collaborating with industry leaders to upskill its students in AI, machine learning, cloud computing and other important areas.
In January, the University announced it would be offering a six weeks-long short course to upskill DevOps engineers as well as fill the skills gaps in the market.
Through the new course, students will be guided by industry mentors and case studies to understand the local business landscape.
Below, The Educator speaks to RMIT Online CEO Helen Souness to find out more about the University's offerings and how it is continuing to bridge the technology skills gap in 2020 and beyond.
TE: Upskilling in tech is clearly critical in preparing young people for the jobs of tomorrow. What sectors are the most popular in this respect?
HS: Last week, RMIT Online released a lifelong learning research report which found the majority of Australian employers (88%) found it hard to get employees with the skills they need. The world of work is changing, and we're working to make emerging technologies, such as AI, cloud skills and autonomous vehicles, more accessible to a wider audience. We've found that the industry-led short course model resonates with all levels of an organisation, from practitioners to executives. Courses in Blockchain have been tremendously successful, selling out within 48 hours. We've also seen strong enrolments from our suite of Digital Transformation courses – such as Digital Marketing and Product Management. Finally, we know there is a growing and increasingly acute skills shortage across expertise in cloud, with LinkedIn rating it as the most in-demand skill for 2019. As a result, we collaborated with AWS on a Cloud Practitioner course which was a critical addition to our growing portfolio of future-ready courses.
TE: What are some of the most significant and/or unique ways that RMIT Online is upskilling young people in technology?
HS: Working in the education space, we are in an incredibly privileged – and exciting – position to be addressing how we bridge these skills gaps to address the changing demands of the new workforce. We collaborate with industry leaders such as AWS to develop these credentials – from content design, to providing industry mentors for students – ensuring our curriculum is at the forefront of what is needed in the workplace and for Industry 4.0. This means, students who graduate our courses know they have a credential from a leading university, as well as the validation from industry to back them.
TE: Can you tell us about the impact in the workplace from graduates who have taken the courses (from career advancement to career change)?
HS: Our students come to us from all walks of life and on varying career paths, all with their own reasons for enrolling in our courses. For our executive audience, it's often to gain a strategic understanding of emerging technologies, such as blockchain. For others, it's about upskilling in their current role, to stay on top of trends. And finally, some enroll in our courses with the aim of moving fields or switching careers. In some recent research we did with over 300 prospective students, developing new skills was the major focus of why people were taking these courses, along with performing in their current role. 'Career change' only accounted as the reason for 11% of students doing these courses. That said, we do have students who complete the course and move fields into more technical roles. Michael Grimer here comes to mind, who previously worked in client services but wanted to move into a more technical role. He didn't have the skills or background to allow for this, but completed the Swift course and is now working as a software developer. It's exciting to hear about our students' career journeys following the completion of our short courses.