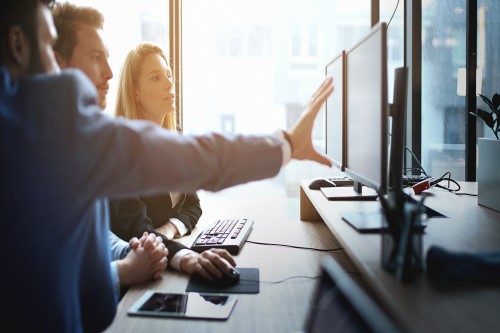 The growing demand for new skilled workers in the information technology (IT) sector has prompted the Royal Melbourne Institute of Technology (RMIT) to launch a new online program for software development and IT operations.
RMIT has announced it is offering a six weeks-long short course to upskill DevOps engineers as well as fill the skills gaps in the market.
"In an increasingly digitised world, we can't underestimate the importance of connected teams, RMIT Online CEO, Helen Souness, said.
"DevOps was the natural next fit for our Future Skills portfolio, and the short online nature of the program enables working professionals to upskill and grow in their career, as well as positively impact the organisations they work for."
The course was developed in partnership with Thoughtworks and Devops Agile Skills Association (DASA) in a bid to improve the integration of DevOps in businesses, ultimately improving the efficiency of a firm's operations.
What RMIT is offering
Through RMIT's new course, students will be guided by industry mentors and case studies to understand the local business landscape.
DASA founding member and chief evangelist, Dimitri van den Broek, said that students will also have access to the DASA DevOps eLearning content.
Thoughtworks Australia head of engineering Evan Botcher noted the importance of collaboration between educational institutions and industries to maintain Australia's competitive advantage.
"Our clients are finding it difficult to find people who have experience with DevOps and there is clearly a lack of accessible formal training in the area," he said.
"We're proud to be partnering with RMIT Online to design a course that addresses the needs of Australia's future workforce."
A well-timed offer
In 2016, the DevOps sector was valued at US$2.77bn and is expected to post an 18.6% growth rate over the next five years. However, the workforce gap in Australia is expected to outpace the growth rate in the same period at 21%.
A survey conducted by Swinburne University and YouGov released last year found that 61% of working Australians believe they do not have the right skills to prepare them for the next five years of work.
Further, some 51% of these Australians said that they barely spend time on learning due to an unsupportive working environment.
In response to this, Swinburne has partnered with the University of Technology Sydney to support the upskilling of some 25,000 university students through giving them access to tech giant Siemen's cutting-edge software.
The Federal Government has also pledged $3.6m to expand a one-year Diploma in Applied Technologies this year. This program, which was also developed by Swinburne, will cover 120 participants from six universities.
Victoria University Business School also announced that it will open the country's first Female Quotient Lounge, which seeks to aid women who are training to use a sophisticated Enterprise Resource Planning system.
The Female Quotient Lounge, which seeks to reformulate workplace culture to improve diversity, will be housed at Victoria University's City Flinders Campus.