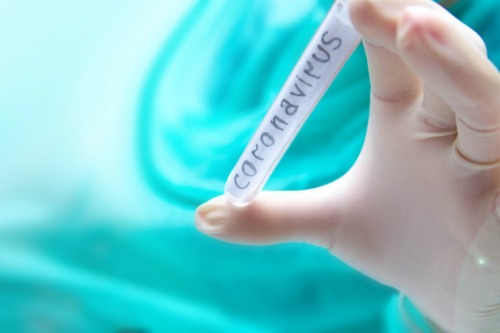 With thousands of international students forced to miss the start of the first term amid the novel coronavirus (nCoV) outbreak, universities are scrambling to cushion the human and financial impact of the crisis.
Some universities, like Monash University, have decided to postpone the start of the semester by a week, while the Universities of Sydney, University of NSW and Queensland University of Technology have arranged for their Chinese students to defer their studies or reschedule their summer exams.
According to a report in the Sydney Morning Herald, some universities are considering quarantining international students in their regional campuses or student accommodation facilities as soon as the Federal Government lifts the travel ban which is set for review this week.
The plan aims to mitigate the potential financial blow Australia's higher education sector could face. The country's eight leading universities may feel the impact as they enrol more than half of the 100,000 Chinese international students in their roster.
What universities can do
While these are many effective online resources for international students in Australia, the 157,000 international students still in China may not be able to access them, two expert explain.
In an article published in The Conversation, Royal Melbourne Institute of Technology Associate Professor Catherine Gomes and University of Melbourne Associate Professor in Information Systems Shanton Chang say the 'Great Firewall of China' prevents Chinese access to popular global platforms such as Google and, increasingly, to virtual private networks (VPNs) which would be able to bypass the firewall.
Online learning also requires a number of resources to implement properly, they add.
"Given the short period academics have to build additional resources, it is a challenge for even the best academics to create a productive and effective online learning environment," the authors wrote.
While Universities have announced their plans to accommodate students who will be missing the start of classes, Associate Professors Gomes and Chang said it is crucial for institutions to give academic advice and support, such as strengthening services catered to help both directly and indirectly affected students.
Further, Associate Professor Gomes and Chang said external support should also be offered, such as moving the affected students' classes to mid-semester to mitigate issues that would arise from lack of socialisation and group-works.
Associate Professor Gomes' 2014 research highlights the need for international students to socialise and connect to the local community and not just with their fellow international students to feel they belong.
While another study has highlighted the lack of belongingness as a key issue for student success, international students should also consider the friends they make in their host country if the rest of their family lives abroad.
Associate Professor Gomes and Chang also noted that the first few weeks are especially crucial for new international students as they would have missed any opportunity to make connections that can serve as support structures.
Universities should also remember to exercise empathy amid the tensions and discrimination that arises from the nCoV outbreak, they said.
"The way we respond to this crisis will not only have impact on our students, but will also reflect who we are as a nation," the authors wrote.