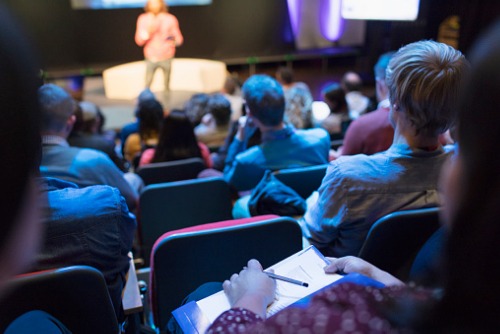 In the midst of digital disruption, the delayed start of classes and tightened regulations, higher education leaders have banded together to offer the Federal Government suggestions on how to future-proof Australia's post-secondary education sector.
The policy document, published by the Melbourne Centre for the Study of Higher Education, is the result of three policy seminar discussions the Centre held last year that aim to collect ideas from various university heads and staff.
The document particularly looks into the purpose of Australia's higher education and how it can be sustainably funded, how to improve the accessibility to post-secondary education, student success and outcomes, as well as the implications of internationalisation of the sector.
Getting the right support
With a number of contributors to the policy document calling for the return of demand-driven funding, Andrew Norton, who serves as the higher education program director at the Grattan Institute, said it is because the scheme provides more flexibility for universities.
This year, the Federal Government is shifting to the performance-based funding model in hopes that this may push universities to deliver better results – particularly in producing employable graduates.
Norton said the education sector is expected to experience a glut in student enrolments in the coming years due to the baby boom that hit in mid-2000s.
"That has major implications for universities. The principal challenge now is to restart demand driven funding soon, with all the flexibility that brings, while working within the government's fiscal constraints," Norton said in his submission.
"It's important this happens by the early 2020s, so universities can prepare for a big increase in the school leaver population".
Should funding caps still remain, La Trobe University deputy vice-chancellor (academic) professor Kerri-Lee Krause suggests that the government should consider partial deregulation in areas where it is needed, "starting with the regional, rural and remote parts of Australia".
Professor Krause also warned against the use of "simplistic one-size-fits all metrics-based" to achieve equity and cover sectoral and broader economic needs.
University of Melbourne's Melbourne Centre for the Study of Higher Education director Professor William Locke, for his part, suggested that there is a need to restructure the tertiary system and the posts-secondary education funding to reflect changing needs of the students and workforce demands.
Professor Locke further noted that as the future job growth relies on highly-educated and trained workers, there is also a need for more flexible forms of learning to not only develop a highly-educated and trained workforce, but to also keep workers' skills updated.
With this in mind, Professor Locke aid there is a "need greater certainty of funding in order to reduce casualisation in the post-secondary workforce, provide job security and career progression and, thereby, attract and develop the brightest (young and mid-career) talent, in teaching as well as research".
Beyond workforce contribution
While Norton also considers that there will be school leavers who will not pursue tertiary education, or will drop out, Swinburne University prof-vice chancellor for research impact and policy, Professor Beth Webster, points out how education continues to be an important fact in economic growth.
In her submission, Professor Webster said that higher education – especially those related to humanities and social sciences – helps generate and sustain social capital. Further, networking and socialisation done during university helps form social capital as well.
However, Professor Webster also said this raises another issue.
"This raises the question as to what we might be missing out on when online or off campus education becomes a substitute for face-to-face instruction," she said.