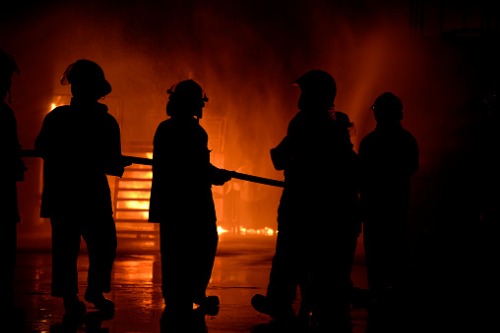 On Friday, Federal Education Minister Dan Tehan announced additional mental health support for children attending childcare and students in bushfire-declared communities.
The lifeline will also see students from bushfire-declared communities receive special consideration to access scholarships for higher education.
Meanwhile, universities are reaching out to help bushfire ravaged communities and to support struggling farmers who continue to be hit by drought.
Now, some universities are offering new potentially life-saving policy guidelines for the Federal Government to consider.
A new study published in Nature Climate Change reported that climate change policies now need to consider the differences between transient and equilibrium climate models amid climbing temperatures.
The study also noted that there is a need for multiple modelling methods to properly look into the impact of the global warming levels.
Dr Andrew King, lead researcher from the University of Melbourne's School of Earth Sciences, said the effectiveness of policies depends on the methods used to simulate future climates as it could affect the information generated from tests.
"If we manage to implement effective policies and meet the Paris Agreement goals we will benefit from fewer hot summers and, in some populated areas, we should see a reduction in heat extremes relative to the current climate," Dr King said.
The proper use of data can also help facilitate evacuations, especially when faced with fires that cannot be fought.
UNSW Applied Industry Mathematics Group Professor Jason Sharples leveraged the power of maths to do just that.
"To put it simply, I try to understand the conditions in which a small fire develops into a big fire and determine the chain of events and processes that leads to them," he said.
"Because then, using mathematical models, you can forecast danger periods and areas where this is more likely to happen, so you can trigger responses to them and help prevent them".
Avoiding future casualties
Dr Sukhbir Sandhu, a sustainability expert from the University of South Australia, recommended that policymakers should make use of a bushfire demarcation line to avoid building on areas which are at a high-risk of being hit by fires in the future.
"As people look to rebuild their homes, schools and communities, we need to be asking the question – is it really safe to do so in these areas?" Dr Sandhu said.
"The current bushfires have destroyed the livelihoods of far too many people to be remedied by standard recovery and rebuilding strategies. And, as fires continue to burn into residential areas, governments must consider something more ground-breaking in recovery".
South Australia has been using a demarcation line system – the Goyder's Line of rainfall – as early as 1865 to map out areas which are prone to spells of drought. This allowed residents to plot out areas suitable for living.
The so-called 'fire-line' is also feasible for the Federal Government, Sandhu added.
"We have the technology to create homes with bushfire resistant materials, and to enable houses with certain structural properties to serve as fire bunkers. But to date, there are no clear policies that support or promote these technologies for use in vulnerable areas," she said.
"This is not about quick fixes; we need long-term, sustainable strategies to address the undeniable effects of climate change".