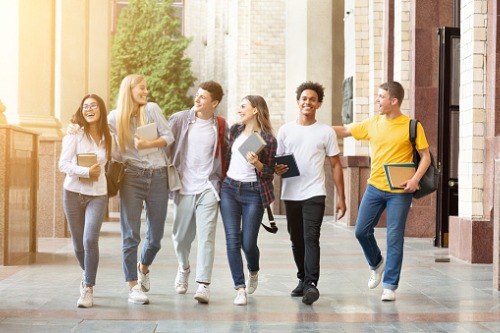 The latest Quality Indicators for Learning and Teaching's student experience survey (SES) revealed that both undergraduate and postgraduate students are still generally satisfied with their universities.
While students' satisfaction with their student experience had only slightly dropped, their satisfaction mostly came from university resources. Satisfaction on learner engagement, meanwhile, remains low.
To address this, Macquarie University recently announced a partnership with Indian IT and business consultancy firm Tata Consultancy Services to give its students the opportunity to apply artificial intelligence (AI) in the financial services sector.
The 2019 SES revealed that 78.4% of the University's students rated their overall educational experience as positive.
Under the partnership, both parties will be providing research scholarships and projects, as well as access to international conferences related to AI use in the financial sector to postgraduate students.
Macquarie students will also be able to access the firm's Tata Global Internship program where they can hone their business skills and work on overseas projects.
Macquarie Vice-Chancellor Professor S Bruce Dowton said that having partnerships with market leaders can also improve industry networks – not just research collaboration.
The University of Newcastle, for its part, has targeted its students in the creative industries. Last week, the University's Faculty of Education and Arts said its School of Creative Industries partnered with music service firm BMG Australia to offer more opportunities to budding creative artists.
Students taking up Creative Industries PhD or higher degree research will now have the chance to directly work with BMG on music-related research. Likewise, BMG will also give these students the chance to receive mentorship as well as use their studios and other facilities for free.
The University of Newcastle sealed the partnership after a number of its Creative Industries students individually partnered with ARIA musicians as part of their course requirements.
The University received a 79.2% satisfaction rating, according to the recent SES survey.
Restructuring courses to improve experience
The University of Technology Sydney, which received a 77.4% satisfaction rating, was previously lauded for its innovative Bachelor of Creative Intelligence and Innovation (BCII) degree.
The transdisciplinary degree – which combines 25 various disciplines across seven faculties – received a 2019 Award for Programs that Enhance Learning at the Australian Awards for University Teaching (AUUT) last month.
AAUT particularly noted both the quality and impact of the degree as faculty members make use of both private sector partnerships and tasking students to design creative solutions to real-world problems to enhance student learning and engagement.
The University has worked with over 600 partners such as PwC, NSW Health and Google for the degree. Students taking up BCII would be divided into teams of 4-5 members working with partner organisations on an industry problem in a period of 4-5 months.
The team which developed the BCII degree also developed a postgraduate program for the degree, which is launching this year.