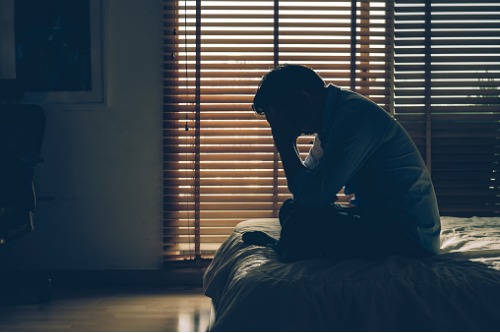 Whether or not the exam season is bearing down on students, mental health continues to be one of the most talked-about issues among young Australians.
According to Mission Australia's Youth Survey Report 2019, Australians aged 15-19 say mental health continues to be their top concern for the third year in a row, closely followed by environment issues.
The leading personal concerns linked to mental health were coping with stress, school or study problems, mental health itself, and body image.
Luckily, universities are not so far behind to keep up with the needs of their students.
The University of Sydney recently opened the Matilda Centre for Research in Mental Health and Substance Use, which has worked with a number of key collaborators such as the Brain and Mind Centre, the Charles Perkins Centre, the Poche Centre, the Faculty of Science, the Faulty of Medicine and Health, and the Faculty of Arts and Social Sciences.
The Centre particularly targets helping at-risk youths both in Australia and overseas through the development of evidence-based information, resources and prevention programs.
Aside from online portals and guidelines, the Centre's online school-based prevention programs were already used in more than 700 schools in Australia and the UK, reaching some 35,000 in the process.
Post-grads need help too
The same efforts are extended to post-grad students as well – especially for those pursuing high-stress professions.
According to a 2013 Beyond Blue study, almost a quarter of the thousands of Australian doctors and medical students surveyed experienced suicidal thoughts.
Some 40% of these medical students also believed that doctors with mental health disorders are seen as less competent.
Almost the same number of respondents also said that those who have a history of mental health problems are less likely to be appointed than doctors who were mentally well.
Deakin Medical School Professor Jon Watson said that with around one in three doctors having experienced mental health problems, "the first way to change this problem is to acknowledge it."
"But we can't just stop at an acknowledgement. We need to give students the tools to prepare for this," he said.
"We need to provide better support for doctors going into placement. We need quality mentoring support, and we have to continue to call out bad behaviour, and give students and doctors in training more empowerment to do that."
Deakin University has been running a targeted counselling program since 2016 to help its medical students learn practical mental health strategies as well as deal with the stigma that comes with it. This year, the program now includes regular on-site visits as well as group workshops.
But the program doesn't just help cope with mental health issues, it also helps these medical students prepare for their future careers as doctors, Professor Watson said.
"Medicine is a high-stress profession and it's only really in the last decade that we're starting to recognise that simply providing the technical skills and knowledge is not enough to prepare someone to become a good doctor," Professor Watson said.
"We need to teach our medical students how to look after their physical and mental health, how to have difficult conversations with patients or colleagues, and how to make a good contribution to society."