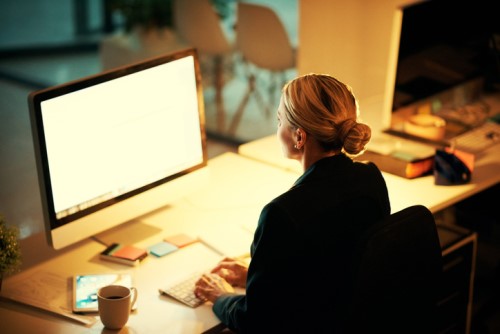 Over the past week, several universities celebrated International Women's Day by acknowledging the achievements of their female staff, faculties, and student bodies in their respective fields. A handful of universities were even lauded for their gender equality efforts.
Western Sydney University, one of the leading universities hailed as Employer of Choice for Gender Equality, announced last week that it is rolling out various events all throughout March across its campuses. These events include networking, award ceremonies, and symposiums.
Southern Cross University last Sunday also awarded two Coffs Harbour scholars for their academic and personal achievements.
Lauren Hasson, who was awarded the Postgraduate Southern Cross University Coffs Coast International Women's Day Scholarship, credited the female researchers at the National Marine Science Centre who served as her role models.
Hasson said she is now seeking to also guide aspiring female students in the field of marine science. Through the scholarship, Hasson also said she will be able to balance work and research as well.
Educational institutions in Australia are among the most balanced workplaces. In February, 13 universities were included in the Employer of Choice for Gender Equality.
Work models promoting better balance
The University of New South Wales (UNSW), in its bid to develop more inclusive workplace strategies, has come out with a new report which offers three new models of promoting gender equality in the workforce.
The "Reimagining Job Sharing" report is part of UNSW's New Economic Policy Initiative.
The first model, inter-generational sharing, looks into delegating some of a senior partner's workload to the junior partner to help them develop their skills as well as gain experience.
The flexible time-based sharing model breaks working hours from 20-80% to 50-50% between partners to accommodate special circumstances.
The last model, called vertical sharing, divides responsibilities between a more senior job share partner and a junior colleague. Here, the senior partner is tasked to the decision-making process to provide guidance to their partner.
Professor Rosaline Dixon, the report lead author, said that these three models can be implemented as a combination, or executed separately.
Another study by the University of Technology Sydney (UTS) also unveiled policies on equality employment opportunities work best.
The "Improving Gender Diversity in Companies 2020" report found that, while there is a global commitment in increasing women's participation in the workplace, barriers such as stereotyping still exist.
Citing McKinsey data, report co-author Professor Thomas Clarke said that the global economy loses as much as $25tn due to less productivity caused by gender imbalance in the workplace.
Simple actions go a long way
UTS's report revealed, however, that employers who had successfully narrowed the gender gap in their workplace did not have to resort to drastic measures.
Dr Alice Klettner, from the UTS Business School, said that some of these companies included in their case studies had employed simple solutions such as simply talking to their staff to work out the issues. These companies, Klettner said, also managed to achieve results quickly.
Sodexo, one of the case studies, was featured for its diversity and inclusion training to improve its company's culture and retention. Reykjavik Energy, for its part, makes use of gender pay gap audit.
Japanese pharmaceuticals company Takeda makes use of its accelerated promotion initiatives to support women's early career promotion. The company in 2018 also introduced a flexible work system to allow its employees to work anywhere and anytime to suit their needs.
There were also a number of companies featured for their initiatives in parental leave. Aviva, one of these case studies, introduced equal parental leave policy of up to one year.