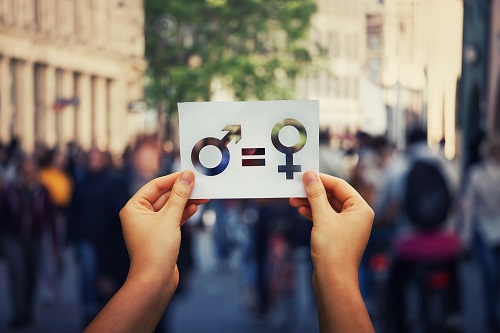 In recent years, many Australian universities have been in the process of breaking the so-called 'glass ceilings' in the fields of science, technology, engineering and mathematics (STEM) education.
Thirteen higher education institutions were recently awarded the Athena SWAN Bronze accreditation for their efforts to close the gender gap by offering flexible working environments, narrowing the pay gap and even offering childcare services.
On the global stage, Australia has been making its mark when it comes to improving gender equity across its higher education space.
Western Sydney University – which ranked as the best university for its efforts to address gender equality for the 14th consecutive time – was recognised by the Workplace Gender Equality Agency as an Employer of Choice for Gender Equality.
While the gender gap continues to persist, it seems that the interventions may be working.
Published just last Thursday, the Australian Research Council's (ARC) Gender and the Research Workforce report, the male to female ratio in the research workforce did improve: from 57:43 in 2015 to 56:44 in 2018.
Out of 22 fields of research, however, only five of these saw women outnumbering men:
Education (65%)
Language, communication and culture (58%)
Psychology and cognitive sciences (58%)
Studies in human society (54%)
Medical and health sciences (52%)
Women were also found to be the least represented in the following fields:
Earth sciences (26%)
Information and computing sciences (24%)
Mathematical sciences (21%)
Engineering (19%)
Physical sciences (19%)
The aforementioned data is also part of the Excellence in Research for Australia 2018 national evaluation of research quality in universities.
The Federal Government steps in
On Thursday, Federal Education Minister Dan Tehan said that ARC will be taking "necessary steps" to further narrow the gender gap, especially when it comes to its National Competitive Grants Program.
"Our education system is open to every Australian and that means everyone has the opportunity to get Government backing for a research project that has economic, commercial, environmental, social or cultural benefits to the Australian community," Tehan said.
"We want to increase the number of women in the research sector and increase the number of women who progress on to more senior roles."
In a bid to have more women participate in research work, ARC will be working with the sector to have half of the Discovery Early Career Researcher Award scheme applications come from women by 2023.
The agency is also aiming to level the gender ratio for members of the ARC College of Experts and the Selection Advisory Committees by 2023 and 2025, respectively.
Increasing women's representation
To promote ARC's new mission, two exemplary female researchers were picked out to serve as ambassadors – Professor Belinda Medlyn from Western Sydney University and Professor Lynette Russell from Monash University.
Professor Medlyn was awarded the 2019 ARC Georgina Sweet Australian Laureate Fellowship while Professor Russell was conferred the 2019 Kathleen Fitzpatrick Australian Laureate Fellowship.
As an Australian Laureate Fellow, Professor Medlyn will have access in the $53.8m fund to lead research projects in the next five years.
Tehan said that part of Professor Medlyn and Russell's work as ambassadors is to not just serve as an inspiration, but also provide mentorship to incoming leading women researchers.