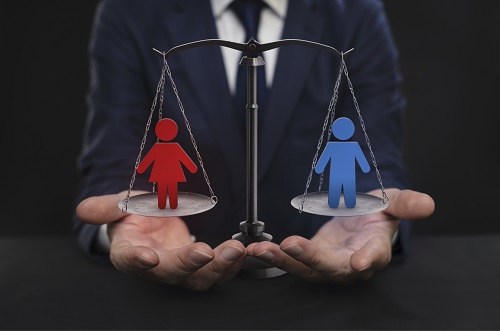 The Workplace Gender Equality Agency (WGEA) has lauded 13 tertiary-level institutions for their efforts to address the gender gap in their workplace.
All 13 of these institutions, which were included in the 2019-20 list of Employer of Choice Gender Equality (EOCGE) citation holders, had been previously recognised by WGEA.
Leading the group is the University of Technology Sydney (UTS), which held the citation for 19 years, closely followed by Western Sydney University (17 years).
UTS executive director for social justice, Verity Firth, said that while the recognition is a testament to their commitment for gender equality, there are still barriers that the university must address.
The University, which runs Athena SWAN to support its female staff and students in STEM, also hosts other programs such as Research Equity Initiative and the [email protected] network.
In August 2019, UTS pledged to close the gender pay gap by committing additional resources worth $500,000 in three faculties which need it the most.
Aside from pay gap, other criteria for the citation includes leadership, accountability, developing a balanced workforce, offering flexible workflows, preventing gender-based discrimination and harassment, and sexual harassment.
Other universities which made it back to the list are the following:
La Trobe University – 16 years
Deakin University – 14 years
Royal Melbourne Institute of Technology – 13 years
University of Wollongong – 11 years
University of Newcastle – 10 years
Australian Catholic University – 9 years
Edith Cowan University – 7 years
Macquarie University – 6 years
UOW Global Enterprises – 6 years
Victoria University – 2 years
Charles Sturt University – 2 years
A total of 119 institutions made it to this year's list – a drop from the previous year which had 141 organisations
Extra benefits
Despite including less organisations this year, Agency director Libby Lyons said that the citation had helped make significant change for those who have already been recognised for their efforts.
Lyons referred to the WGEA-commissioned report by the University of Queensland which showed that that gender pay gaps among the leading institutions are closing faster.
Total remuneration of gender pay gaps among EOCGE organisations posted a 9.2 percentage point (pp) drop, while organisations in the 2013-14 up to 2017-2018 list only had a 3.7pp decrease.
Just 8.9% of the organisations in the 2017-18 list had no female directors – a stark contrast to the 35.9% of other reporting organisations.
EOCGE organisations also had a higher proportion of female employees working full time at 57% while the general workforce only had a 39% rate.
The University of Newcastle, for example, saw 62% successful applications for women moving up their career ladder in 2019. The University posted an 89% overall success rate for female candidates who applied for promotions.
Common practices
UQ's study also found that EOCGE organisations have common practices which helped them achieve their goals, and which are driven and guided by prioritising inclusive leadership within their ranks.
These leading organisations were found to have set targets and KPIs to improve gender balance in all areas of the organisations, as well as emphasised the importance of monitoring gender pay gaps and adopting an 'all-roles-flex' philosophy in their operations.
EOCGE organisations also invested in learning and development related to gender equality initiatives for their staff and adopted an approach wherein they consult employees to test new ideas for achieving gender equality.