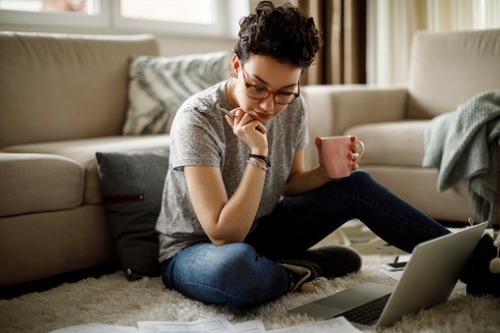 Despite expectations of domestic student enrolment stagnating in the coming years, a considerable number of Australia's young people still want to attend university.
However, a growing number of these school leavers are in no rush to move on to higher education anytime soon, a new report shows.
Data from the National Centre for Vocational Education Research's (NCVER) latest Longitudinal Surveys of Australian Youth (LSAY) report, titled 'Generation Z: leaving school', showed that over half (59%) of the young people covered in the survey planned to pursue university.
However, around 69% of those who wanted to attend university had done so within one year of completing Year 12. Around 16% who expressed intention to attend university were instead working and 9% were taking apprenticeship, training or VET study.
Around 13% of Australian youths said they immediately wanted to find work after completing Year 12 and 11% expressed intention to take up an apprenticeship, traineeship or VET. Only 10% said they planned to take a gap year or time off and 4% said they didn't know what they wanted to do upon leaving school.
Some 57% of those who said they planned to get a job after completing Year 12 are already working, while 20% are in the midst of doing an apprenticeship, traineeship or VET study. Around 9% of these are attending university while 14% are not in education, employment or training.
The LSAY, which follows Australian youths from age 15-25, made use of participants which commenced the program in 2015. Since it commenced in 1995, the LSAY program has surveyed over 60,000 youths and has tracked 6 cohorts.
The participants were asked about their posts-Year 12 plans in 2017 and were interviewed again 2018 to see how they fared with those plans.
Why some opt to leave school early
The study reported that Australian youths who completed Year 12 went up from 76% in 2009 to 86% in 2018.
"The survey also gives us an insight into the reasons why some left school before graduating, with the most common reason cited being that they had a job, or an apprenticeship or traineeship to go to," NCVER managing director Simon Walker said.
Twenty per-cent of those who did not complete Year 12, the early school leavers, had done so because they had already secured a job, apprenticeship or traineeship while 16% of these early leavers expressed intention to get a job, apprenticeship or traineeship.
Approximately 13% of early school leavers said they didn't like school while 11% said they were not doing very well at school. Around 7% of young Australians decided to leave school as their preferred study or training was not available there.
In 2018, some 14% of the 18-year-old participants had already left home. A larger number of these youths who left home came from non-metro areas while only 9% who left home were from metro areas. Over half, or 52%, of these were renting while 26% are living in University or TAFE residence.
Another interesting finding of the study was that there are also 18-year-olds who had to provide unpaid care to a family member or guardian for over three consecutive months.
Walker noted that "while it's common for young people in this age group to care for younger relatives, of those who had provided unpaid care, 18% had cared for an adult relative and 12% for a parent or guardian".