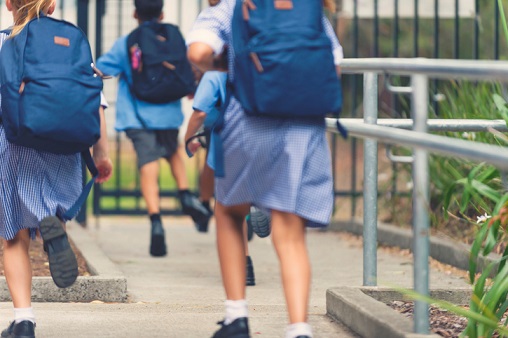 A growing number of NSW students are continuing their learning journey beyond the school gate after finishing Year 12, according to new data.
The 'NSW secondary students' post-school destinations and expectations 2018' report, released by the Centre for Education Statistics and Evaluation (CESE) on Tuesday, found that almost 70% of NSW Year 12 school leavers continue on to further education or training within six months of finishing formal schooling.
More than two-thirds of 2018 Year 12 completers (69.2%) and more than half of early school leavers (57.1%) were in some form of education or training by mid-2019, a report released by the Centre for Education Statistics and Evaluation (CESE) has revealed.
The proportion of early school leavers entering further education or training has increased by just over three percentage points since 2015 (from 53.8% to 57.1%).
The report, which provides insights into the educational pathways, attainments and destinations of students in NSW, indicates that the main post-school destination for Year 12 completers in 2018 is a bachelor's degree (50.6%).
In comparison, the most frequently reported education or training post-school destination for early school leavers in 2018 continues to be an apprenticeship (32.4%).
The first NSW secondary students' post-school destinations and expectations survey was conducted in 2010. In 2018, 3,529 Year 12 completers and 4,470 early school leavers completed the survey.
There has been pressure on the state's education system to ensure that the curriculum is preparing young people for rapid changes to the nature of work.
To address these concerns, the NSW Government announced the biggest shake-up to the state's schools in 30 years with the release of the interim curriculum review.
The review, launched in May 2018, was conducted by Professor Geoff Masters, CEO of the Australian Council for Educational Research (ACER) and in response to concerns that the state's curriculum was not preparing students for the 21st century workforce and economy.
The new changes proposed by the review include a de-cluttering of the state's curriculum and a renewed focus on maths English and science.
NSW Premier Gladys Berejiklian said the Government "strongly supports a back to basics approach" to the curriculum.
"Students need to have strong foundations in maths, English and science to be prepared for the jobs of the future and for attaining lifelong skills, Berejiklian said.
NSW Education Minister, Sarah Mitchell, said the draft curriculum review has indicated "significant change" is required to the NSW curriculum.
"This is the first review of the curriculum to be done in 30 years. It's a great opportunity for us to reflect on the future of education in NSW and make changes to meet the needs of today's society," Mitchell said.
"Students need to be equipped with strong literacy and numeracy foundations to succeed in the 21st Century. We want a curriculum that leaves no student behind while stimulating students who are advancing faster than others."