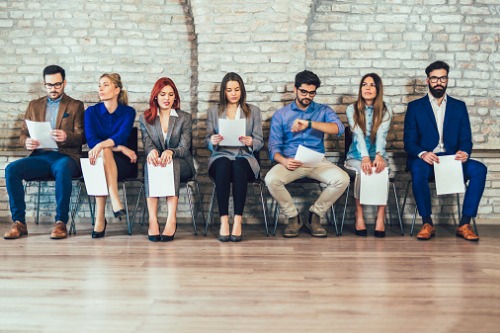 Australian universities have been scrambling to improve the employability of their graduates. Producing graduates who secure a job quickly and attain the highest starting salaries are a big deal as well.
The changing work landscape does not make things easier, either. With employers seeking new or evolved skills from the incoming workforce, educational institutions often have to make big changes in order to produce quality graduates.
Deakin University's business school was recently awarded an EQUIS accreditation, which is the most comprehensive institutional accreditation system for business and management schools.
The University's Faculty of Business and Law Alfred Deakin executive dean professor Mike Ewing said that the accreditation will make their graduates more attractive to even foreign employers.
Some universities have preferred to expand their reach and secure more students to turn into employable graduates.
On October 1, Swinburne Vietnam officially opened in Hanoi, delivering a small suite of sought-after undergraduate programs in partnership with the technology-focused FPT University.
Another example is the University of Newcastle, which has partnered with the University of the Thai Chamber of Commerce (UTCC), and Nurture Higher Education (UK) to attract more Thai students to earn an Australian degree.
The Royal Melbourne Institute of Technology (RMIT), for its part, has RMIT Creds, a micro-credential program and RMIT Online Future Skills portfolio.
Not too inclusive?
In a study conducted by the Queensland University of Technology earlier this year, about 7% of working-age Australians – most of which are found in NSW – find work in the gig economy. The same study found that roughly 6% had participated in the gig economy before.
Identified as self-employed or contractors, these students go through more than 100 platforms to find short-term, project-based and outcome-defined work.
The rapid digitalisation and use of technology in the workplace also makes it easier to find these roles.
However, according to Curtin University's Future of Work Institute director Professor Mark Griffin, the gig economy isn't expected to largely affect the future of work.
In a podcast hosted by the University. Professor Griffin said that despite the gig economy still being in its early stages, the institute does not see it as "taking over everything, but certainly [it's] playing a big part in making skills available and bringing those skills in a bigger market."
But ultimately, the gig economy will continue to persist as it provides a way for people to pursue meaningful work, he added.
Right training on the right skills needed
A report by Deloitte published in June noted that Australia, despite its low unemployment rate, is facing a "major skills crisis."
The report showed that more than 80% of jobs from the present time to 2030 will be fit for "knowledge workers", while two-thirds of jobs will be heavily-reliant on soft skills.
"Jobs increasingly need us to use our hearts – the interpersonal and creative roles, with uniquely human skills like creativity, customer service, care for others, and collaboration that are hardest of all to mechanise," Deloitte Access Economics partner, and lead report author, David Rumbens, said in the report.
So, how should universities train their students to adapt to the gig economy?
One way is for universities' career services to provide a venue for their students to seek these kinds of jobs.
Inside classrooms, professors should simply teach as they do, writes Diane Mulcahy in her piece published in the Harvard Business Review. Mulcahy, an educator herself, formed the first MBA course on Gig Economy at Babson College in the US.
Mulcahy notes that even full-time and tenured professors themselves have side gigs in addition to their classes. However, students are not expected to do the same.
Further to developing their soft skills, students should also be taught basic business skills such as marketing, negotiating prices and understanding contracts.
"To succeed, students need to learn how to be self-employed, entrepreneurial, and how to run a small business, because increasingly, that's what each of us is and will do for at least some part of our careers," Mulcahy said.