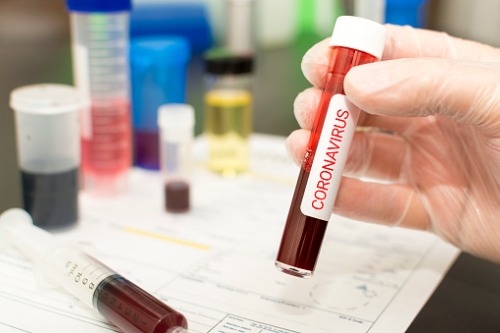 The University of Melbourne (UniMelb) has taken another significant step in its research into the novel coronavirus (COVID-19).
This comes months after its researchers managed to locally replicate short segments the COVID-19's genome to allow further development for a vaccine.
UniMelb this week announced that researchers from the Peter Doherty Institute for Infection and Immunity found how individuals can fight the virus and recover through mapping the immune responses of the first patients to be infected with the virus.
The institute is a joint venture between the University and the Royal Melbourne hospital.
The researchers' findings, published in Nature Medicine journal, mark the first report to reveal the broad immune responses to the virus.
Led by Dr Irani Thevarajan, an infectious diseases physician, the researchers used the Sentinel Travellers and Research Preparedness for Emerging Infectious Disease platform to take a large batch of biological sampling.
"When COVID-19 emerged, we already had ethics and protocols in place so we could rapidly start looking at the virus and immune system in great detail," Dr Thevarajan said.
Dr Thevarajan also said they are working to roll out the platform as part of a national study.
Doherty Institute laboratory head, Professor Katherine Kedzierska, said they found that a healthy individual's immune system is linked to clinical recovery despite COVID-19 being a new strain in the virus family.
Despite the virus' rising death toll, Dr Thevarajan said that an estimated 80% of COVID-19 cases are still "mild-to-moderate", and their findings on human immune response can further research on the virus.
"This is an incredible step forward in understanding what drives recovery of COVID-19," Professor Kedzierska said.
"People can use our methods to understand the immune responses in larger COVID-19 cohorts, and also understand what's lacking in those who have fatal outcomes".
UniMelb's research comes at a time when universities are being more proactive in their measures to prevent the spreading of the virus and the Federal Government maintains its stance that educational institutions should remain open.
However, some universities have already announced they will be cancelling public events and functions, and even graduation ceremonies.
Other universities, meanwhile, have made arrangements to move their lectures to online platforms to avoid disruptions in teaching and learning.
Earlier, the University of Queensland was forced to suspend in-person and online teaching for one week to prevent further spreading of the virus. During this time, the University said it will be fast-tracking its transition to online learning.