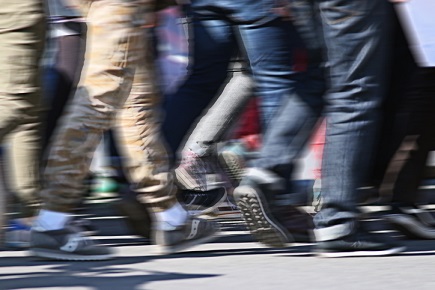 The University of Queensland (UQ) has suspended in-person and online teaching for a week starting from today as a precaution against the spread of COVID-19.
The virus has now infected 250 people across Australia and killed five. Outside Australia, the virus has infected more than 156,000 people and killed 5,829 in 146 countries.
In a statement posted over the weekend, UQ said it will use this time to fast-track transition to the online delivery of lectures.
"When we recommence teaching on 23 March students will receive lectures online and will continue with face-to-face tutorials and pracs/labs in small group settings," the statement read.
Despite the suspension of classes, the UQ is keeping libraries, study spaces and eating areas open and staffed as normal.
"We understand that this is a worrying time for many in our community. We want to assure our staff and students that there are teams across UQ working as quickly as possible to respond to the situation as it evolves, and plan for other possibilities," the statement read.
"Our incident management group, led by Vice-Chancellor and President, Professor Peter Høj, is monitoring developments closely and is meeting daily to consider any developments and potential impacts on our community and operations. We will continue to update staff and students as new information becomes available".
During a press conference on Friday, Prime Minister Scott Morrison assured Australians that schools and universities will remain open, but called for "non-essential" gatherings of 500 or more people to be cancelled.
"There has been growing evidence of greater community transmission across Australia," Morrison said.
"From Monday, we will be advising against organised non-essential gatherings of persons of 500 people or greater".
In response, several major universities across Australia have announced the cancellation of public events and social gatherings.
The Australian National University and the University of Sydney both announced the cancellation of all public events and social gatherings, while the University of Wollongong cancelled its annual garden party.
Since the first COVID-19 death was reported in China on January 11, the virus has infected 156,116 people and killed 5,829 others.