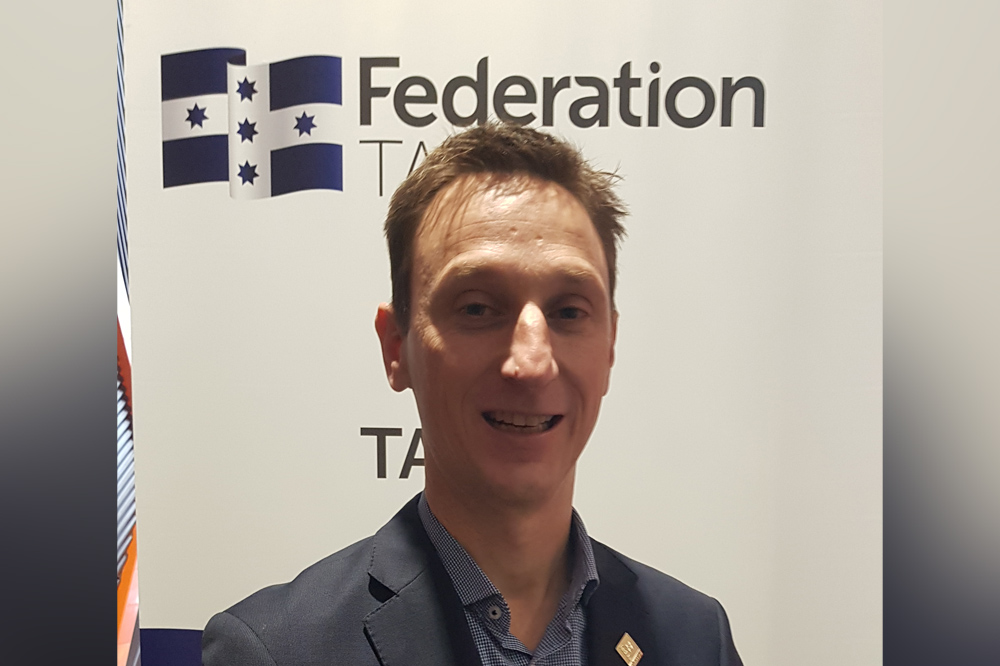 This year, the class of 2020 will graduate into the unknown, embarking on an uncertain future amid enormous societal changes the world hasn't seen since the end of World War II.
For the majority of senior students embarking on their post-school life, work will be at the top of their priorities. However, a recent report warns that a second big next wave of unemployment will hit at the start of 2021 when an additional 120,000 young people graduate from education with "gloomy job prospects" as the market suffers under the worst economic downturn since the Great Depression.
In October, a new report conducted the Mitchell Institute and backed by Ai Group, Australia's peak industry association, proposed the creation of national 'cadet program' to help school leavers and new university graduates who have been hardest hit by COVID-19.
Meanwhile, leaders in VET have been busy at work connecting young people with employment by providing them with the industry connections and practical training they need to thrive in the real world.
Andrew Henwood, general manager of Federation TAFE, has been playing an important role in the Pathways to Technology program (P-TECH) – an education model that provides young people from diverse backgrounds with the academic, technical, and professional skills and credentials they need for competitive tech jobs.
Henwood was recently named as one of The Educator's Hot List 2020 winners in recognition of his important role in helping young people reach their full potential.
Below, The Educator speaks with Henwood about the strong industry partnerships he's forged, his pastoral care team supporting students facing complex mental health and social issues and a new student-focused work-based learning support system.
TE: The fallout from the COVID-19 pandemic has meant that the class of 2020 will be graduating into an uncertain future. Based on the important work you're doing at Federation TAFE, what does the vocational education and training landscape look like in 2021?
AH: Vocational education and training in 2021 will play a vital role in the post COVID-19 recovery. The importance of skill development and providing opportunities through short course or full qualifications will be critical in assisting people to return to work or seek new employment opportunities. The important role that Fed TAFE plays in partnering with industry and community will be a feature of the future landscape as we work together to meet the needs of our local communities and build economic recovery and develop the skills required for future jobs.
TE: Can you tell us about the new student-focused work-based learning support system you've implemented and the opportunities it is providing young people?
AH: Our P-Tech program in collaboration with IBM provides students completing the Victorian Certificate of Applied Learning (VCAL) with the opportunity to also complete a Certificate III in Information, Digital Media and Technology, which has been contextualised with our industry partner to develop the specific skills they require to fill current and future job opportunities. During their studies students are provided with regular opportunities to be immersed in the IBM workplace and work closely with industry mentors to complete a paid internship with IBM. During COVID-19 it was important that with remote delivery, our industry linkages were maintained. This was achieved by developing virtual projects that were inclusive of our industry mentors, providing our students with a valuable insight into the changing nature of work. For students commencing VCAL, the P-Tech program prepares them for lifelong learning with pathway opportunities through Diploma and Bachelor programs fully aligned with industry. This also prepares them to be first in line for jobs at IBM.
TE: I understand you've also created a pastoral care team to support students facing complex mental health and social issues. In your view, what are the most powerful and effective aspects of this team and how it works?
AH: The team's commitment to student success and ensuring a holistic approach to pastoral care in a confidential and supportive environment, is a key feature of the team's culture. The team prides itself on having strong links with the local community, service providers and community health organisations. It is through these links that the team is able to refer or provide dedicated support that meets the needs of individual learners. Through this, students can seek advice, talk about issues, or have the opportunity for advocacy in identifying or negotiating reasonable adjustments to successfully complete their studies.