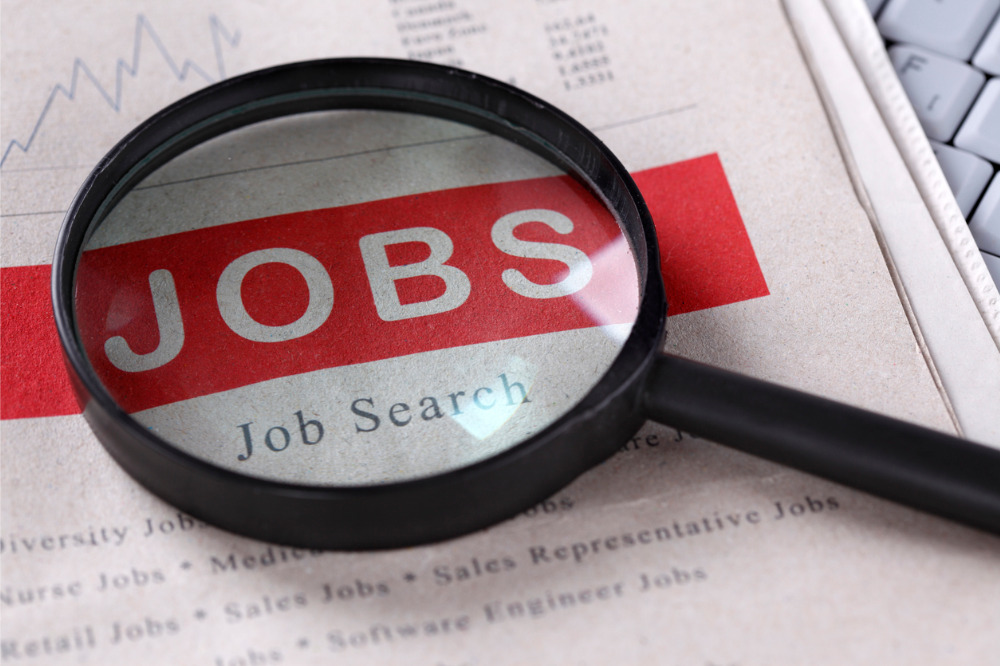 A national 'cadet program' could help school leavers and recent university graduates who have been hardest hit by COVID-19, according to a new report conducted the Mitchell Institute and backed by Ai Group, Australia's peak industry association.
The report, titled: 'Averting an Escalating Labour Market Crisis for Young People in Australia: A Proposed National Job Cadet Program', says that without action, Australia faces an "explosion" of youth unemployment.
As COVID-19 restrictions gradually ease across Australia's states and territories, there is a growing push to help those without find work find secure employment, and so far, there have been encouraging signs that the economy is starting to recover.
In September, new data from the Australian Bureau of Statistics (ABS) found that Australia's unemployment rate fell to 6.8% despite 42,000 Victorians losing work due to the COVID-19 lockdowns
However, the report warns that a second big next wave of unemployment will hit at the start of 2021 when an additional 120,000 young people graduate from education with "gloomy job prospects" in a market suffering under the worst economic downturn since the Great Depression.
Most concerning is the increase in young people who are not in employment, education or training (NEET) – an indicator of disengagement that is associated with higher rates of long-term unemployment and underemployment.
To avert this crisis, the Mitchell Institute's report recommends that Australia needs a series of incentives for employers to hire young people that are more aligned with a German model of employer-based learning.
It shows that an employer incentive of between $14,000 and $28,000 per year, depending on the cadet and the employer, aligns to support the Federal Government already provides as part of the JobSeeker payment.
The National Job Cadet Program is structured in two streams – the first being a 'higher apprenticeship' pathway and the second supporting young people in non-apprenticeship/traineeship contracts to enter the labour market with targeted education and training.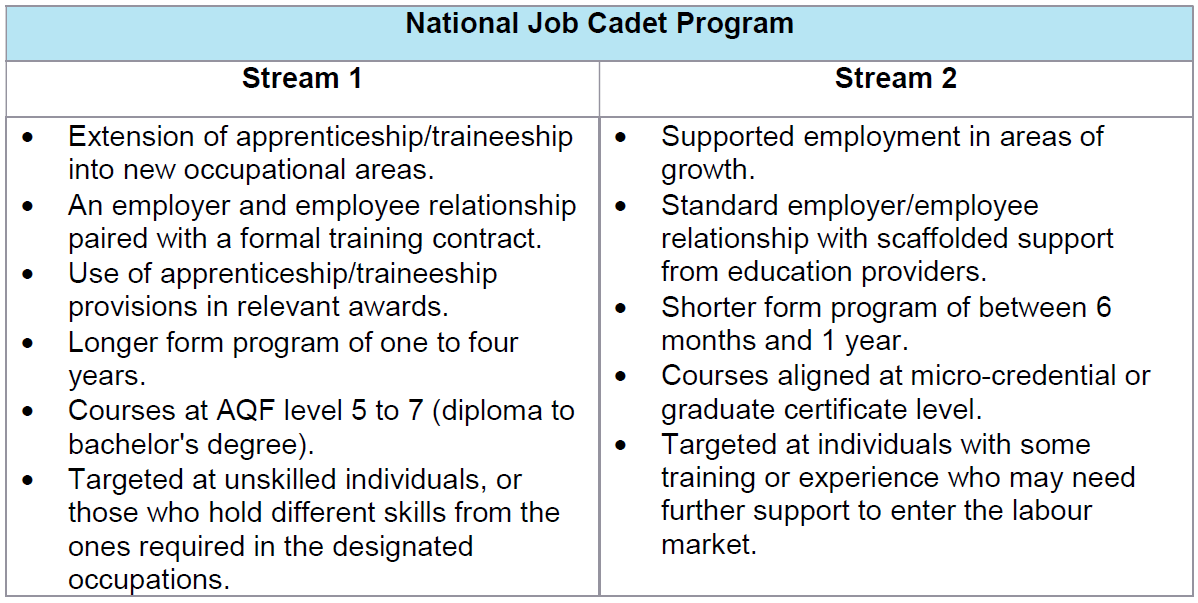 Following the evidence
The report's co-author and Vice-Chancellor of Victoria University, Professor Peter Dawkins said there is strong evidence that combining an employment contract with formal education and training improves employment outcomes, adding that the German model of dual training is an example of this.
"For instance, after the GFC, countries that had stronger connections between employers and education institutions had lower levels of youth unemployment," Professor Dawkins told The Educator.
"Essentially, embedding formal education into an employment arrangement helps young people into viable careers, including at times of crisis. We don't need to look too far to find an examples of this".
Professor Dawkins said apprenticeships have long shown the positives associated with combining an employment contract with formal education.
"Indeed, completed apprentices have some of the best employment outcomes of all VET graduates".
Helping young people get a foothold on the 'jobs ladder'
Professor Dawkins said the job cadet program is aimed at jobs aligned to qualifications at diploma level or above because these occupations require more supported skills development.
"Also, providing support for new entrants into these types of occupations [usually at group one or group two of the ANZSCO] is less likely to displace the current stock of skilled workers," he explained.
"Even before COVID, there had been deteriorating labour market outcomes for young people. It was getting harder for young people to get a foothold on the 'jobs ladder'".
Professor Dawkins said these cadetships mean more young people can get the training and work experience that they need to make the successful transition from education to the labour force.
"In terms of fields of occupations, we think targeting jobs aligned to areas of study in business, IT and engineering areas are best to begin with," he said.
"This is because there is large forecast growth in these occupational areas. Also, these jobs do not have existing licencing requirements, such as in health-related professions, that could make any cadetship program more difficult to administer".
Professor Dawkins said that as the scheme is established it will be possible to extend into other areas as needed.
According to the most recent figures, there are 6.7 million Australians employed in medium and large companies. Professor Dawkins said that if these companies increased their workforce by 1% by hiring cadets, that would create 67,000 jobs for young people.
"In this scenario, Australia would go a long way to meeting the current labour market crisis facing young people," he said.
"In reality, increasing aggregate jobs by this amount can be a difficult task".
However, Professor Dawkins pointed out that even a relatively small increase in employment opportunities for young people will have an "enormously positive effect".
"Ultimately, the aim is to increase the quantity and quality of pathways for young people to access skilled jobs and growing industries".