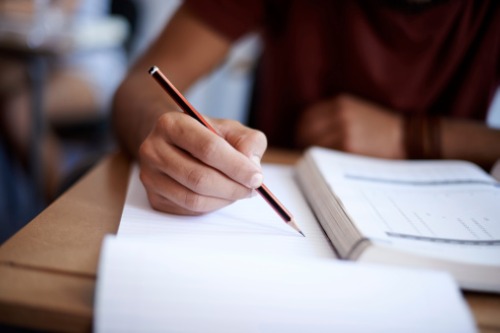 Last week, Charles Sturt University (CSU) offered hundreds of students' conditional early entry offers months ahead of the release of their ATAR and exam results.
More than 700 prospective students were offered a place in their chosen course in 2020 under the Charles Sturt Advantage early entry program.
And CSU is not the only university to have offered early placements. Earlier in September, Western Sydney University (WSU) offered early entry to hundreds of students for its Bachelor of Health Science program.
But here's the catch: students who did not apply for the program – including second- and third-year WSU students and staff – also received the offer.
However, WSU's error should not discourage other universities from following suit, as there are more advantages to offering early placements than disadvantages.
Fluid work landscape, static school curriculum
Talks of scrapping the ATAR have been a topic of discussion for some time.
Just recently, Professor Peter Shergold, who chairs the review of senior secondary pathways, told the Australian Financial Review that the ATAR does not properly guide year 12 students into making well-informed decisions when it comes to seeking further education or choosing an occupation.
According to the background paper used by the review, more than half of school leavers have no idea of how to get into vocational training, and some 15% have little or no understanding of how to get into a university.
This is despite most Year 12 students saying they prefer to go to university.
Professor Shergold, who also serves as the chancellor of WSU, noted that institutions often ignore the non-academic aspects of the students, disregarding community engagement and vocational orientation.
Solely focusing on academics may leave students with limited skills, or lacking basic skills, Professor Shergold added. This is especially alarming amid the changing nature of work, according to the background paper.
With rapid digitalisation of the workforce, Australian workers are spending less time on routine and manual tasks and more time on higher-level processes such as creative thinking, decision-making, problem-solving, interpretation and personal interaction.
"With machine learning and artificial intelligence being progressively embraced by businesses, the ability of humans to support and direct this activity will be increasingly prioritised over the more routine tasks that are being automated," Professor Shergold told The Australian Financial Review.
"This presents particular challenges for those entering the labour market for the first time, with many of the roles and tasks of entry-level positions no longer being required. The biggest change will be the tasks someone does in their role, rather than jobs that are eliminated altogether."
But CSU's Advantage program seeks to correct that.
According to CSU Deputy Vice-Chancellor (Students) Jenny Roberts, the program seeks to deepen engagement between the University and the communities surrounding its campuses.
"We have the highest graduate employment rate and graduate salaries in the country, we know what employers want and strive to develop the soft skills that employers are looking for in our emotionally-intelligent, job-ready graduates," she said.
"Our early entry program requires applicants to provide examples of key attributes, such as communication, resilience and empathy. The calibre of applicants has been tremendous, and we couldn't be happier with the results."
Roberts added that the University would want to also take in students who share CSU's commitment to "making a different and creating a world worth living in."