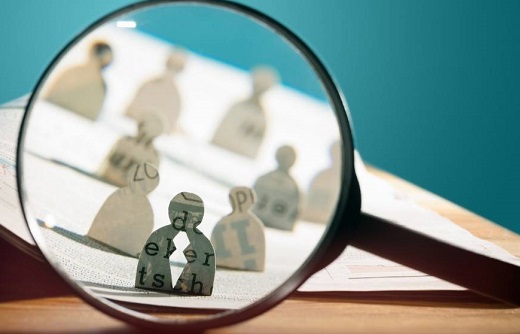 According to reports, the proportion of students with an ATAR of 70 or lower being admitted to teaching degrees has increased significantly over the past decade, from 30% in 2007 to 40% in 2016.
In March, Deputy Opposition Leader, Tanya Plibersek, proposed that teaching degrees be capped to the top 30% of high-school graduates, explaining that "Labor wants our high achievers to compete into teaching degrees in the same way they compete to get into medicine, dentistry or vet science."
However, some experts say education policymakers could benefit from looking at the ATAR through a different lens – that is, not as a teacher selection issue, but more of a teacher recruitment issue.
"We need to be looking at why fewer people want to go into the teaching profession," Dr Tony Loughland, academic director of professional experience in the School of Education at UNSW, said.
"The ATAR is a demand-driven system. For example, the higher demand in law and medicine, the higher the ATAR. So, to look deeper into this would be useful."
And Dr Loughland isn't convinced that teacher pay is the reason behind the slump in teacher applications.
"Relatively speaking, teachers are fairly well paid in Australia, so we can't say that remuneration alone is the issue – it's the status of the teaching profession," he said.
"We seem to have a lower status than in Finland, Singapore or China. We need to do something to change that perception of teaching."
Dr Loughland referred to the Future Teachers Club run by Macquarie Fields High School, which involves young people sitting micro-lessons and getting an introduction into teaching before they make their career choices.
"When the teacher selection stuff comes up, reports in the media infer that university-based teacher education is not as strong as it might be, but the high cost of alternative teacher programs has to be considered," he said.
"There have been published reports about how much it costs to train an education teacher via the alternative pathways, and in some cases, it's more than four times as much as the traditional pathways."
Dr Loughland said a hard-cost benefit analysis would suggests that alternative pathways are not the solution to a long-term teacher shortage in Australia

Australia needs 'profession ready' teachers
Professor Mary Ryan from Macquarie University says a single measure of academic ability like the ATAR is not predictive of academic success over the entire course of the school year.
"We need to get more serious about quality teaching across a career. To ensure quality teaching across a career, we need ongoing access to PD and learning," Professor Ryan said.
"In any major profession, people demonstrate varying levels of success at different times. In the teaching profession, this has to be done not just by graduates, but across a teacher's entire career."
Professor Ryan said the focus of education policymakers needs to be "less on classroom ready and more on profession ready teachers".
"Research shows that graduates are least prepared and supported to teach diverse student cohorts," she said.
"A key issue isn't necessarily their knowledge of content, but on how to teach that content to the diverse and changing student cohort in today's classrooms and having the resources to do so."