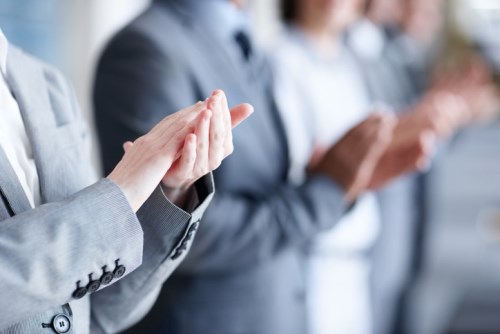 Saint Stephen's College (SSC), which is celebrating its 23rd anniversary this year, is recognised as a leader in technology enhanced education and has received multiple awards for its digital teaching and learning practices.
The College, located on Queensland's Gold Coast, provides students with a range of innovative spaces that facilitate different styles of learning. For example, the humanities faculty guides students through flipped learning station rotation sessions, catering for different abilities.
And this year, SSC students are going back to school to new and refurbished spaces, providing them with a range of enhanced learning opportunities.
Matthew Jorgensen, the College's director of eLearning, said the new spaces, combined with contemporary furniture setting, allow teachers to organise their learners in different ways.
"This feature of the College must not be underestimated as it facilitates the proliferation of multiple learning models," Jorgensen told The Educator.
"The College's Bring Your Own Laptop (BYOL) program leverages Windows 10 laptops, including touch screen devices with digital pens. This allows students to use the best of both worlds; digital inking allows the human elements of note-taking and creativity to combine with the power of technology."
Jorgensen said SSC's teachers have invested "countless hours" into changing their practice from a traditional teaching model.
"They have also worked tirelessly to populate the LMS with customised learning content. These elements take time and energy to bring to life, and as they become part of the daily routine, act as building blocks for contemporary learning," he said.
'A more personalised experience'
Jorgensen said the College's D2L Brightspace Learning Management System (LMS) is "rich with curated and teacher-produced multimedia content", allowing students the opportunity to enhance the way they learn.
"Students know that the scope of concepts being learned, and the assessment required, is clearly described and in one location," he said.
Jorgensen said the College is on the path towards a more personalised experience for each student – a process he says cannot be done without an all-encompassing LMS.
"Through a well-developed online model, with teacher-curated and produced multimedia, students progress through a blended learning paradigm. The teacher is free to support individuals, small groups or the whole class when necessary," he said.
'A mature online learning culture'
In 2019, the College is using a new protocol called H5P, which is being tested to provide formative assessment and tracking of student engagement.
Jorgensen said this allows teachers to take a video and add interactive questions at key moments or add questions on the same page as the content.
Students internalise the content due to the interactivity and increase in cognitive load. Engagement and response data are then sent to the LMS gradebook.
"The College has a mature online learning culture. This is not just watching individual videos. It involves curation and production of hand-picked multimedia content, delivered along a learning path that uses teacher expertise for guidance," Jorgensen explained.
"D2L Brightspace, combined with H5P, gives us everything we need to allow our students to create knowledge and skills, as well as track their involvement in the learning process and assess their expertise."
Jorgensen said he sees two main challenges for the College in the year ahead.
"One is getting to where we want to be by the start of 2020. This requires teachers to use their time to keep improving their courses. Our goal is to embed a H5P element on every course page, which gathers data in the gradebook and provides engagement data and formative assessment," he said.
"The other main issue involves focus and churn. There are so many ed-tech tools in existence and new ones entering the market every month. We must continue to pick and stick, develop our existing tech tools, and not get distracted by the latest shiny tech miracle."