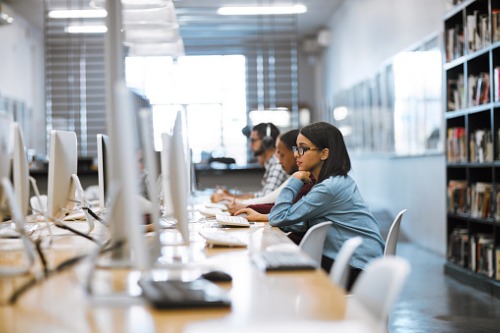 As the end of 2019 fast approaches, many principals are wrapping up the year by evaluating the success of their school's programs and preparing for next year's ones.
Schools such as Ravenswood School for Girls, Toongabbie Christian College and Callaghan College have been taking a markedly innovative approach when it comes to the use of technology to build on the success of their programs.
However, some experts point out that for some schools, adopting new technologies runs the risk of throwing the baby out with the bathwater.
One emerging challenge in this respect is how schools will embed and leverage the use of Artificial Intelligence (AI) into their curriculum when a large number of Australia's educators are largely untrained in this area.
To help educate principals and teachers about AI, Microsoft has created a set of assets – including Powerpoint presentations with modules – that are freely available for educators to download.
Each module has embedded videos of experts and Education Changemakers talking about AI. These provide educators with a ready to go classroom resource that they can put up on the screen and learn alongside their students.
Microsoft also provide teachers with a PDF guide on how to implement the professional modules with suggested activities and discussions created by teachers both within the Microsoft and Education Changemakers teams. The guides allow teachers to be confident in knowing they can teach AI to their students.
'An overwhelming opportunity for schools'
The use of data analytics by schools is also playing a critical role in helping principals and teachers drive improved teaching and learning outcomes in their school.
Travis Smith, K-12 Industry lead at Microsoft Australia, said data presents an "overwhelming opportunity" to schools which are able to take the insights and use them to optimise learning opportunities for individual students or particular cohorts.
"A range of technologies are now emerging that have embedded intelligence allowing this sort of data to be used to great effect," Smith told The Educator.
"The other critical opportunity is for schools to leverage the sorts of technologies used in the workplace, and to integrate them with curriculum so that students develop the skills, the communications and collaboration capabilities and the creativity that they will need in the future."
Smith said that when it comes to ed-tech challenges, principals should avoid being seduced by the "new cool".
"Instead ensure that technology decisions align with the school's teaching and learning strategies for optimal impact and identify the digital platforms that are richly featured and truly support integrated learning," he said.