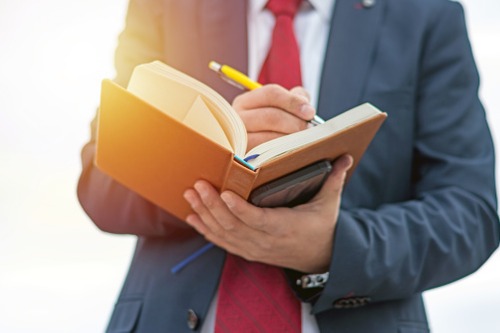 The ambiguity, unpredictability and diversity of the many tasks principals juggle from day-to-day can challenge their capacity to manage time effectively. Not only is this issue holding principals back from their key role of instructional leadership, it is putting a massive strain on their health and wellbeing.
A study of 119 NSW public schools by Deloitte found that the state's principals spend just 30% of their day on teaching and learning. Almost three-quarters said their current workload was "not at all achievable".
To help turn this around, some principals are employing the use of timetabling platforms like Edval, Civica and CountryNet, which allow quick and seamless integration and management of complex and time-consuming tasks.
However, technology can be a two-edged sword for principals who are struggling to find the time to research new technologies, keep up with them and manage the budgeting associated with this area.
These challenges were not lost on Alison Welsh and Jodie Rybicki – whose experience as educators in primary and secondary schools respectively – gave them a first-hand understanding of these issues.
Welsh, who went on to study professional learning and work at three different companies in the private sector, co-founded Frogponds, a service that connects education institutions; child care, schools and higher education with hundreds of suppliers and save them from spending hours tracking down the best pricing.
"After five years of consultation and testing with school principals, universities and suppliers across Australia, we discovered the areas that required improvement and set about streamlining the way schools conduct their purchasing," Welsh told The Educator.
"Since launching, we're already seeing ICT managers spending much less time sourcing products, and this means they're helping teachers navigate issues around using technology, in turn freeing up time for them to focus on teaching."
Streamlining the decision-making process
Matthew Ferrinda is the digital technologies teacher leader at St Helenas Catholic Primary School. Ferrinda has a markedly busy role which includes researching and purchasing technology for his school.
However, since bringing Frogponds onboard at the school, life has been easier.
"The ability to see and compare quotes in the one platform streamlines the decision-making process," Ferrinda explained.
There hve been similar benefits for Vallentino Marinelli, director of finance at Xavier College in Kew. Frogponds allowed him to match customer needs with the right supplier and product.
"It's a great service to offer and undoubtedly will make my job easier," Marinelli said.
A comprehensive service for schools
In May, Welsh said Frogponds will include a services section, which covers important areas for schools and leaders, such as professional learning, events, ICT and finance.
"Principals will be able to connect with specialists in these areas and help them in very much the same way we are helping them in the realm of purchasing and procurement," Welsh said.
Also being released in May is the business-to-business version of Frogponds, which will help small businesses that require help in these areas.
"It's very exciting. Once the basic platform was built, it was immediately transferable to business-to-business," Welsh said.
"We already have suppliers on board who cater to education and business, so it's easier to swap them over to the B2B one and help them too."