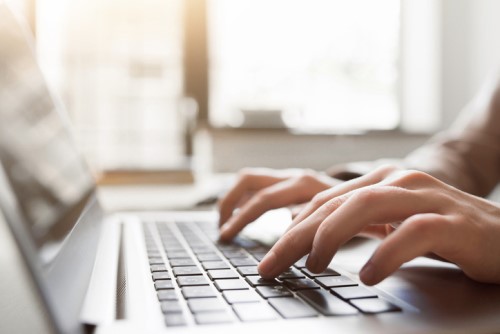 In 2018, Cambridge University recognised Hillcrest Christian College as one of the 100 most innovative schools worldwide for its commitment to educational innovation and excellence.
The College, located in Queensland, has also received the Educator Magazine's Innovative Schools Award in 2017, for incorporating digital technologies, creative classroom design, and innovative pedagogy and programs into the College.
In recent years, staff at the College have been preparing all students for a digital world and, by using tailored applications that include Microsoft Surface and Surface Pen, which have seen encouraging student outcomes in reading and writing skills.
In January, Microsoft released a case study into the school which found that early learners develop reading and writing skills up to 12 months ahead of expectations as a result of using these digital tools.
Education consultant Michelle Cecil helped implement the I Love Reading (ILR) program at the College. The unique literacy program was designed to facilitate the rapid learning of reading English by taking the English Phonetic Code – technology developed by the Mamone family – and packages it into a practical and easily understood resource for literacy development.
With funding from Microsoft, Hillcrest worked with Built to Roam to develop the I Love Reading (ILR) writing app. Students use the app and Surface Pen with Surface Pro to develop their writing skills.
By using the pen, children can access the writing app and practice writing the word sounds to build enhanced motor skills as they're learning their academic skills.
Tech only part of the success
Microsoft has been associated with Hillcrest College for several years and has had a long-standing association with the principal Jeff Davis from his time in a previous school.
Travis Smith, Microsoft's K-12 spokesperson and academic engagement lead, said the most important aspect of successful implementation of the organisation's technologies is only in part technology related.
"The often-missing ingredient is strong leadership and a clear vision and strategy for the school that has an unwavering commitment to seeing that through and avoiding distractions," Smith told The Educator.
"It's important that a school from leadership down have a clear focus on practices that work for students to learn more deeply, and that is indeed a real strength of the Leadership Team at Hillcrest College."
Smith said there have been some encouraging trends that show digital learning resources like Microsoft Surface, the Surface Pen, Minecraft and Windows 10 in S Mode have a bright future.
"It is really vital that only technologies that support students in their learning, and teachers in their teaching are implemented in schools," Smith explained.
"If it doesn't make it more effective, save time for teachers and ultimately impact students' skills and learning, then we should really reconsider its place."
Stylus pens growing on schools
Smith said that over the last five or so years, Microsoft has seen "massive adoption" of stylus/pen enabled devices in education.
"This is in part due to the pen experience being more 'paper and pen like' in experience, but more importantly due to the academic research supporting the use of pen-based technology in thinking and learning," he said.
"Regarding Windows 10 we are seeing an increased focus on students creating with technology and teachers wanting an experience which allows students to learn in as many ways as possible."
Smith said this might mean collaborative documents and activities via O365, or STEM based activities with sensors and Micro:Bits connected for coding, Minecraft Education Edition in junior and middle school for creative expression and computational thinking or even having students creating in 3D using Paint 3D and then visualising their creations in the real world using 3D Viewer.
"Windows 10 provides a secure, creative and integrated experience for learners across all years of education," he said.
'A seamless and positive digital learning paradigm'
Jeff Davis, executive head of the College, was previously the executive principal of Varsity College on the Gold Coast where he and his team implemented a pen and surface based solution.
"The success of this program with nearly 2000 students using the same pen based device was incredible," Davis told The Educator.
"Moving to Hillcrest, the most obvious difference was that the digital learning environment was completely restricted by the lack of consistent hardware."
Davis said allowing students the freedom to choose their own device limited the ability of teachers to deliver a "seamless and positive digital learning paradigm."
"Teachers were never sure student devices would work and the lack of pen technology rendered some devices near useless in half of the classes where they just became a pretty basic typewriter," he explained.
After considerable discussion with the Leadership Team, Davis and his team made the decision to adopt a complete Microsoft solution to the College.
"This has been the very best decision as we are seeing teachers become much more innovative, students are able to spend more time learning the whole environment has changed to one of collaboration and sharing," he said.
A complete rethink of learning
Davis said the use of a colour coded key to decode every word in the English language without error has been the most significant breakthrough he has seen in his nearly 20 years of being a principal.
The ILR program is interfaced in a fully digital package which has been built to decode any words that people can come up with. These learning applications are easy to use and allow students to learn through experiencing a fun filled learning environment," Davis said.
"The most exciting part of the I Love Reading journey has been to watch brilliant educators come and see how simple this approach is and the amazing way in which technology can be integrated with carefully constructed teaching resources to bring reading to life for students very quickly."
Davis said the transition time from learning to read – reading to learn is "amazingly short".
"We all want to see students excel, but seeing so many students excelling so quickly brings a new level of excitement to every classroom," he said.
From strength to strength
Davis said the last four years for Hillcrest Christian College have been "amazing".
"In this time we have won National and International awards, delivered many exceptional facilities, grown at an incredible rate and have established a reputation of excellence in many areas," he said, adding that the new staff to the College have joined those with many years of experience to blend a new positive culture of learning.
Davis said the ILR program provides an "incredible start" to each students learning journey and this allows students to be well advanced entering Year 3 in both literacy and numeracy.
"The Secret Skills Framework allows students to build a comprehensive set of skills that are focussed on the 21st Century research, which leads them into a Senior Schooling Pathways model where students are equipped both in highly developed practical skills and content knowledge to achieve their goals," he said.
"This is all backed with an incredible digital learning platform that enhances all learning experiences."
Davis said the next frontier is about to be launched and will focus heavily on student voice.
"Watch this space as we make a bold attempt to completely shift our learning culture to a more student centred approach," he said.