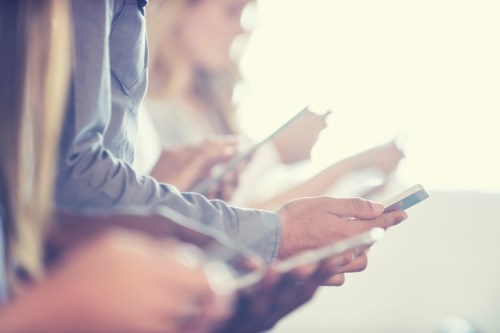 We are living in a world that is increasingly connected. Mobile technology means we are only ever a click away from instant access to information, communication and entertainment.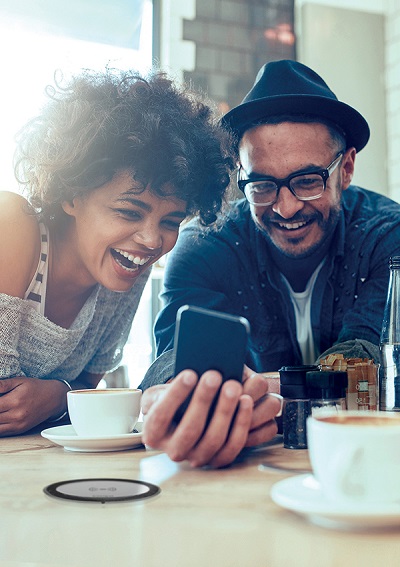 The downside is that as we demand more from our mobile devices, we also expect their batteries to keep us online for longer and with minimal downtime. This presents a huge challenge for both device and battery manufacturers, but also opens exciting opportunities for manufacturers to extend their services in this field.
A solution, which has gained rapid momentum, is Wireless Power (Wi-Power). The market is embracing Wi-Power with enthusiasm, with numerous industry initiatives currently underway. Wireless charging allows the user to charge their device without the need of a cable. Based on the principle of induction, it works by using electromagnetic fields from one device to create an electric current inside another. This technology brings total freedom and extra autonomy for the user: place the device on the charger and presto! You're good to go!
Kick off with the wireless wave
Legrand is focussing on three key areas for wireless charging products: for the home; for the office and for users on the move. Each solution is designed for ease of use and to remove the need for product-specific charging devices.
For the ultimate in sleek streamlined functionality in either the home or office, tabletop wireless charging pad can be built into furniture – on a desk, the kitchen counter, or even a bedside table.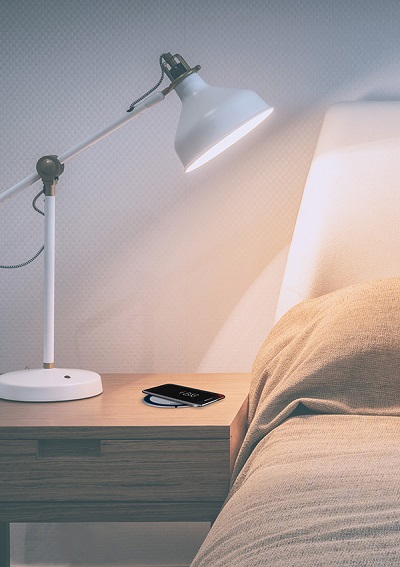 The wall-mounted wireless chargers can be plugged into a standard electrical wall plate. The user simply needs to place the mobile device into the wireless stand and charging begins automatically. These wall-mounted chargers also feature an additional USB to facilitate charging of more than one device at a time.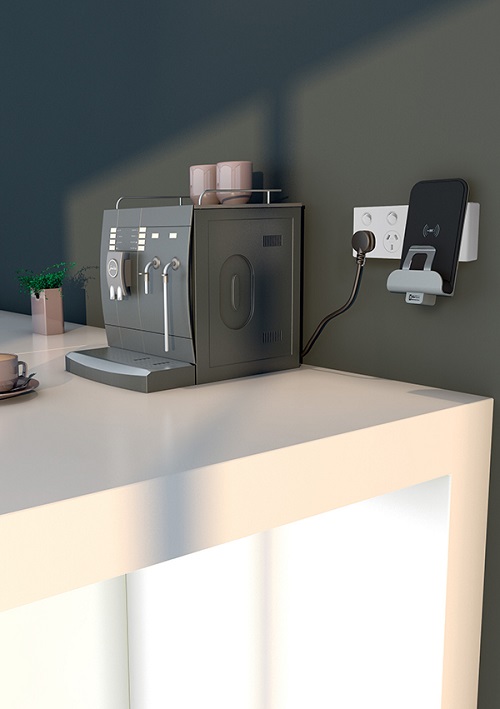 Legrand has also made outdoor wireless charging solutions with their shockproof/weatherproof wireless wall-mounted option. This means users can charge their device outside on the patio. If you're working on a commercial project that involves busy public places such as hotels, libraries and airports. This option is ideal. Take a look at this YouTube clip to see the wireless charger in action:
Imagine a world where you never have to worry about flat batteries: a world where you can listen to music, watch a film, or keep in touch with family, friends, colleagues and customers without any restrictions. With Legrand's Wi-Powered chargers, that world is already here! www.legrand.com.au
Related stories: