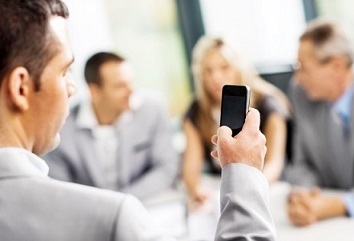 New research reveals that 72% of parents have missed major school events and 61% aren't aware of what academic milestones their child should be achieving.

Research shows communication with teachers is one of the main issues facing parents, with 76% of parents saying they feel the overall level of communication between parents and the school community could be improved, and 64% of parents having to rely solely on their child to find out important school dates and events.

These factors led mother of two, Sharlene Barnes, to develop the Skool Loop App, which allows parents to tackle this issue.

Barnes said she wanted to save schools time in administration and money associated with sending out traditional letters and alerts.

"School staff spend a significant amount of salaried time each week double handling enquiries from school parents. Including phone calls, visits to the office to ask further information about school events and chasing parents for information on absentee children," Barnes told The Educator.

"The Skool Loop App helps solves these issues by combining all school event information, electronic permission form submission and an absentee function in the one place."

Barnes added that by allowing school staff to communicate in more streamlined manner, the Skool Loop App saves principals precious time and money on sending out letters, which can be better spent elsewhere.

"Also the app is completely free with no extra costs for adding extra functions, so the 550 schools that are already using Skool Loop are already seeing the benefits," she said.

Ernie Buutveld, principal at Havelock School, located in New Zealand, said the Skool Loop App was quickly downloaded and installed by more than six times the school's roll.

"The early adopters passed on the message and the whole school year was literally at people's fingertips. The data from the school's web calendar is used to populate the Skool Loop App," Buutveld said.

"Local firms have supported us and feature tastefully at the bottom of the pages. Calendar entries also contain the extra event information so a second click and presto, details are known. It's a great app."


Related stories:
Why the responsibility of schools' cybersecurity rests with principals
Is your school protected against cyberthreats?