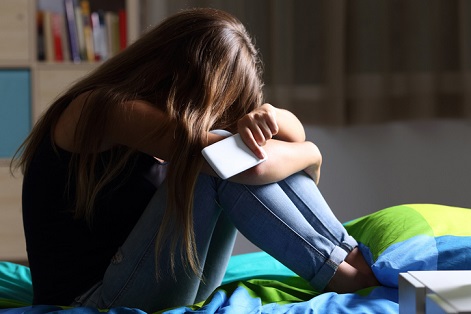 An Australian-first web-based mental health service piloted in NSW high schools has helped identify students experiencing symptoms of depression and anxiety, 80% of whom weren't previously known to their school counsellors.
With up to 50% of all mental health disorders emerging during adolescence, many with potentially lifelong consequences, these results demonstrate the need for effective preventive interventions for young people, and makes schools the ideal setting to reach them.
"This pilot confirms the Smooth Sailing program is safe and potentially effective, presenting a new way to reach at-risk young people if delivered at scale," Scientia Professor and Director of the Black Dog Institute, Helen Christensen AO, said.
"Particularly for schools in regional areas with limited resources, Smooth Sailing may offer an innovative service to help screen and triage young people into the care they need."
Pilot testing of the Black Dog Institute's Smooth Sailing service found that nearly 1 in 5 young people (18.6%) reported moderately severe to severe depression or anxiety, requiring follow-up from their school counsellors.
Of these, 4 out of 5 (80%) were new cases that had not previously presented to counsellors for mental health assistance.
The Smooth Sailing service uses a stepped-care model, where students are matched to a level of care based on their reported symptom severity – the first time this type of model has been trialled in Australian schools.
The results, published in a special edition of Frontiers in Psychiatry – Child and Adolescent Psychiatry, point to e-mental health's significant potential for improving young people's access to psychological care.
The pilot study involved 59 students from four high schools across NSW, who were given access to the Smooth Sailing service for six weeks. Researchers examined the feasibility of the service for delivery in schools, while also assessing help-seeking intentions and mental health symptoms among students.
Students reported high levels of satisfaction with the overall service. Scores for help-seeking, depression, and anxiety also remained relatively stable or improved over the six-week pilot.
The Smooth Sailing service has since been formally evaluated in a large randomised controlled trial in 22 secondary school with significant effects found.
Further updates will be made to the Smooth Sailing service over the next 12 months, and an additional 25 schools will be offered free access to the service in 2020 through The Prevention Hub – a collaboration between Black Dog Institute and Everymind supported by funding from the Australian Government Department of Health.
"Smooth Sailing facilitates more targeted and individualised support for students, while also giving school counsellors critical information regarding the students who need help", lead author, Dr Bridianne O'Dea, Senior Research Fellow at the Black Dog Institute, said.
"The service also helps school counsellors by providing them with a new way to identify and follow-up with students in need."