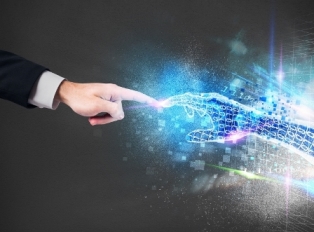 Finnish non-profit organisation HundrED has partnered with Melbourne-based Education Changemakers and the Atlassian Foundation to Discover 10 of the most exciting education innovations in Victoria.
The Spotlight on Victorian education innovation will address literacy, numeracy, and STEM, and focus on scaling teacher led innovations. The call for submissions runs through 28 March. All eligible K12 innovators can apply.
HundrED Spotlights are in-depth collections of ten innovations that focus on a location or theme in education. The Spotlight on the state of Victoria will address a number of areas of education transformation including literacy, numeracy and STEM in response to the disruptive technologies and the impacts on careers available to new graduates.
Beyond just uncovering ten new innovations, the HundrED S potlight on Victoria will also foster efforts to better support teacher led innovations for Australian schools.
"Globally we need to get better at trusting our teachers and school leaders, and letting them create and implement the solutions that they know will work to improve outcomes for students," said Lasse Leponiemi, COO and Co-Founder of HundrED.
"We are thrilled to collaborate with our trusted partner, Education Changemakers and the Atlassian Foundation to discover and share some of the brightest, education innovations that are being implemented behind isolated classroom walls, right here in Victoria, and to help them flourish and scale nationally and even globally."
This year, an advisory panel, including Laura McBain of Stanford University's d.School will help make the selection of the final ten innovations by 27 April, 2018.
The chosen projects will then be provided with innovation training from Education Changemakers from May to August to support them as they prepare to scale their innovations nationally and internationally.
"We have always been an organisation that support and scale grass-root innovations and want to see them shared, so it was a natural fit to partner with HundrED's Spotlight here in Australia," said David Faulkner, CEO and Co-Founder of Education Changemakers.
"We want to make sure the world knows the incredible work our Victorian and Australian education innovators are doing to develop exceptional solutions that tackle some of the most challenging educational obstacles that we face."
The ten selected innovations will be announced at the EduChange Festival in Melbourne on 3 October, 2018, along with a national workshop series that participants can attend, to learn more about how to implement the innovations in their schools.
All selected innovations will also be profiled on the HundrED website and made available as a resource to educators across the world, including free 24/7 support.
"At Atlassian, we're committed to improving lives through education. We have the goal of helping to educate 10 million disadvantaged youth within 10 years. We have enormous respect for Education Changemakers and HundrED," said Mark Reading, Head of the Atlassian Foundation.
"We believe that by partnering, we can help to improve the Australian education system, with a particular focus on helping educators and students in those schools with the fewest resources."
Being part of HundrED Spotlights creates authentic connections with passionate innovators, schools, young people and partners to help education change for the better.
For example last year, as part of HundrED's annual list, 100 Global Innovations of 2017, Victoria based, Playground Ideas, an open source platform for playground designs, was selected and has helped to build 1885 playgrounds across 143 countries, reaching nearly one million children.
To be a part of the 2018 HundrED Spotlight on Victoria, Australia, apply here.

Related stories:
Tech giant opens new STEM doors for students
Top tips for back to school tech
Is your school protected against cyberthreats?