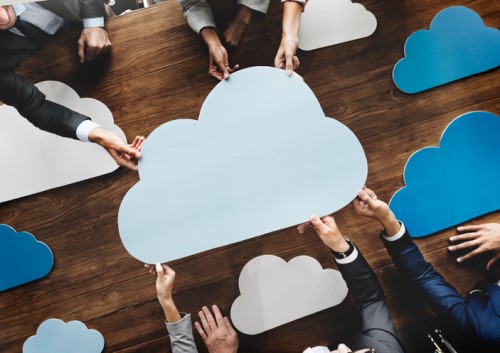 Software and services to save money and drive efficiencies – or more cash for classroom air conditioning, learning resources or a tuckshop upgrade?
Schools' investment in IT systems and infrastructure has historically taken a back seat to more visible priorities – or those of stakeholders who are able to press their case for funds more vigorously.
As a result, many schools continue to solider on with a plethora of outdated and incompatible standalone systems, despite sound business cases for overhauling, upgrading and digitising their technology stacks.
Tribal's Global Market Survey 2018, which canvassed the position of schools in the Asia Pacific region on their investment priorities, illustrated this resistance to change and ongoing reluctance to invest in ICT systems and assets.
Around 10% of survey respondents stated they were 'extremely likely' to invest in IT hardware while even less stated they were extremely likely to put funds towards IT software. Meanwhile, e-learning, ICT staff and facilities were top of the spending agenda for less than 20% of respondents.
The short-term, 'batten down the hatches' style of thinking is likely to continue as Gonski 2.0 funding changes roll out. Monitoring what's being received and planning how to spend it for maximum utility will be an imperative for schools across all three sectors.
While keeping a weather eye on the purse strings is prudent, many institutions may be missing an opportunity to minimise their ICT costs long term, by refusing to invest money upgrading systems in the here and now.
Spending reactively and patching legacy systems can seem a cheaper solution in the short term but efficiency and operational cost savings are often sacrificed as a result.
Conversely, adopting a long-term cloud migration strategy could see schools begin to realise some of the ongoing infrastructure and management savings other enterprises and organisations are already enjoying.
Thinking differently
IT procurement – the acquisition of hardware, software, network infrastructure and the services associated with their installation and implementation – has historically been treated as Capital Expenditure (CapEx) by Australian schools.
The term is used to refer to an expense which an organisation incurs in the expectation of receiving a future benefit, typically over several years.
Under the CapEx model, an IT project can represent a sizeable bite out of the school's annual budget, for spending on what are typically considered very much back room systems.
While necessary for operational purposes, these systems can appear to have minimal impact on schools' raison d'etre – providing excellent learning outcomes for Australia's next generation.
Viewed within this paradigm, the reluctance to prioritise IT projects or invest proactively is understandable. Classroom upgrades, new sporting equipment or an expansion of the cultural enrichment program will generally seem worthier candidates for schools' finite financial resources.
The emergence of the cloud model has allowed organisations of all stripes to turn the CapEx funding model on its head – and it's time schools came to the party.
Migrating to the cloud means substantial upfront investments can be superseded by monthly fees, in a funding structure which can deliver both savings and certainty.
Rather than ICT infrastructure being treated as a large one-off cost which crops up every few years, it's become a pay-as-you-go matter. As such, it can be treated as an Operational Expense (OpEx) – a day-to-day cost, in the same vein as rates, utility bills and other running expenses incurred by an organisation.
Adopting an OpEx-funded cloud model promises to free up capital for future years. With the right infrastructure in place, schools are able to step off the upgrade treadmill.
Funds previously required to be set aside (reluctantly) for significant hardware and software upgrades can be channelled into more visible frontline projects which have a direct impact on the quality of teaching and learning.
Setting schools up for success
Progressively migrating systems to the cloud can allow Australian schools to realise greater efficiencies, reduce their spending on ICT services and systems and adopt an OpEx funding model which doesn't see large expenses landing on the balance sheet every few years.
It's an attractive alternative to the 'wait and procrastinate' approach to ICT investment which many institutions have pursued to date and the benefits promise to be significant for school IT and business managers who are prepared to shift their thinking.
Peter Croft is the Managing Director, APAC at Tribal Group