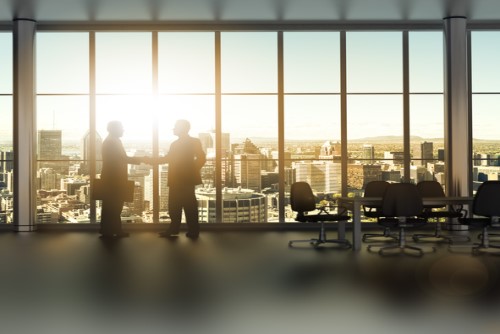 Demand for ICT workers has exploded in Australia. As data has become more integral to business processes, the workforce's capacity for digital skills and capabilities has increased in importance.
Despite this, 72% of businesses across Australia and New Zealand have fallen behind when it comes to leveraging tech, indicating the needs of Australian businesses are not being met.
In order to help build Australia's digital workforce, Adobe and RMIT University have formed a partnership that will arm students with the skills required to succeed in today's workplace.
With the support of Adobe, RMIT is introducing three courses on digital marketing that can be undertaken as part of RMIT Online's professional course offerings.
These courses will provide education on digital marketing best practices, data-driven marketing and the game-changing impact of AI, and are co-designed and delivered with Adobe and RMIT.
Suzanne Steele, managing director, Adobe ANZ, said working with agility and offering a range of digital and interpersonal skills has become an absolutely essential ingredient in achieving success.
"The courses we are offering with RMIT will prepare students for the jobs of today and into the future by providing hands-on experience with our industry-leading tools, and then applying them to real-world problems that explore digital marketing best practices, data-driven marketing and the unfolding impact of AI," Steele told The Educator.
Steele said the courses also support principals' professional development in the context of digital skills.
"We have designed these courses to deliver meaningful and practical content that quickly upskills all participants, including principals," she said.
"We believe educational institutions should nurture a workforce with the agility that will place them in good stead for the jobs of the future. Because of this, we are dedicated to using our leadership in digital tools and RMIT's commitment to addressing Australia's needs to help principals develop these skills in their students."
However, Steele added that not everyone has the luxury of time when it comes to developing their digital skills.
"That is why we've decided to run these courses online, ensuring that extremely busy Australians can get the skills they need to help build the workforce of the future," she said.
Helen Souness, CEO, RMIT Online, said bridging the digital skills gap is a "critical area" for the Institute to address in preparing the future workforce.
"Adobe is a leading technology player with incredible capabilities in the marketing and analytics realm," Souness told The Educator.
"Through the announcement of this partnership, and the launch of these digital marketing short courses, we're providing the most current industry best practice for professionals looking to upskill, build confidence or stay relevant in their career."
Souness said AI and emerging technologies have the potential to change business forever and help people become more effective marketers.
"These courses enable people to harness the full power of digital marketing by understanding how data, technology and analytics can be used to make meaningful business decisions," she said.
"Students who complete the courses will receive a credential from RMIT, and mentorship from industry experts designed to connect RMIT students to future work opportunities in these cutting edge industries."