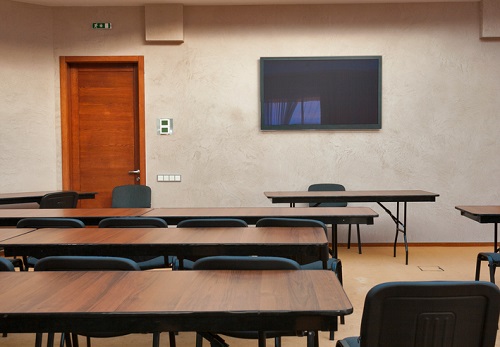 In the year ahead, it is expected that blended digital tools and connected networks will reign among technology innovations, offering new challenges and opportunities for K-12 school leaders looking to improve teaching and learning outcomes in their schools.
However, to understand what may lay in store, it's important to look at how schools navigated the rapidly shifting ed-tech landscape in 2018, and how they intend to do so successfully in 2019.
Below, Trevor Furness, director of K12, Instructure, draws from his engagement with the K-12 school sector to share his insights on this topic.
TE: In your view, what kind of year was 2018 from an edu-tech perspective?
TF: 2018 was the year of the online instructional design tool. Teachers have fully embraced free services like Google Docs and online course site Khan Academy, to make lessons more dynamic and keep students engaged. This has improved the learning experience by allowing teachers to choose the best tools for the job.
That said, most schools have struggled to manage this effectively. Some have reacted by implementing bans on unsanctioned applications, potentially impacting the learning experience, while others have overlooked the issue, causing content silos and confusion.
The appearance of new apps in the classroom has been a great step forward, but most institutions are still transitioning to an open ecosystem. The few that managed to successfully embrace openness while maintaining enough control will act as a blueprint for 2019.
TE: Could anything have been done differently in terms of support and resources to make the year more manageable from an edu-tech perspective?
TF: Teachers will provide the best experience if they can choose technology that matches their style, with support and guidance from IT. A flexible school ecosystem that can incorporate multiple applications is the best way to achieve this.
Modern Learning Management Systems (LMS) supporting open standards like Learning Tools Interoperability (LTI) can be used as a gateway to provide access to external apps for students and teachers. These tools provide a central area for marking and log-in, while still providing functionality distinct from student information systems. Curated learning environments inside the LMS allow the classroom to be extended to the web and allow applications to be imbedded. This method means applications can be overlayed, so students may not even notice they are in an external app. Teachers can also add scoring functionality, such as rubrics or peer assessment to maintain consistency.
Crucial to the success of any of these plans, is the realisation that students and teachers prefer to access these services on the device of their choice and at a time of their choosing. Where adoption of the tool is considered, we see a greater impact on student learning and on saving teacher time. Callaghan College in NSW is a great example of a school leveraging online services like an LMS at the same time as using a Bring your own device policy to reach students in a way that makes sense to them and on the device of their choice.
TE: What do you see as the main challenges and opportunities in the year ahead from an edu-tech perspective?
TF: In order for education technology to be harnessed effectively, professional development for teachers is key. In addition to empowering teachers with a better understanding of the tools available for use in the classroom, professional support for teachers can also help reduce the risk of change fatigue – a product of continued updates and fast-changing technology strategies in schools.

Providing both state-wide and school-based support is imperative to ensure Australian teachers across the country are equipped with the necessary knowledge to effectively implement innovative tools in the classroom.

It is important to recognise that technology is just one tool in the arsenal – and every tool needs to be managed and applied in a way that focuses on the learner and the learning whilst saving teachers time. One of the main reasons some schools may still be sceptical about the benefits of technology in the classroom lies in the lack of a longer-term vision for implementation. To be effective in leveraging technology to transform the classroom, education providers must focus on the bigger picture and have a clear value proposition for improving teaching and learning.
The increasing functionality and low price point of learning software means more personalised teaching methods are now made possible, providing new opportunities. If technology is embraced, teachers can record and understand individual student progress to devise tailored plans. Implementing continual performance assessment throughout the year, rather than just at the end, can provide better student learning outcomes.
Ultimately, technology must be seen as an opportunity rather than a cost. The right tools, when harnessed correctly, present schools with an opportunity to do things that they otherwise wouldn't have been able to.