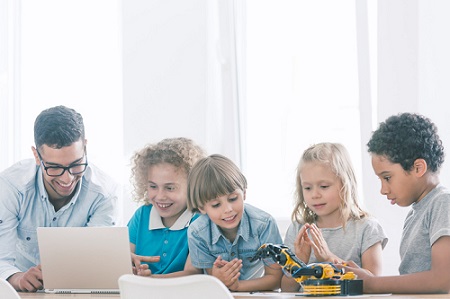 By Sanjay Saini
Schools and universities today face a unique set of challenges when it comes to providing effective duty of care for staff, students and the community.
As educational institutions become more complex and connected organisations, some with sprawling campuses the size of small cities – the technology, policies and practices used by those institutions must also evolve.
Increased complexity demands new solutions
Educational institutions must deal with increasing complexity and assess an evolving set of risks. Campuses like Macquarie University in Sydney for example, span more than 126 hectares and bring together more than forty thousand students, five thousand staff and countless people from the surrounding community.
It is not only responsible for communicating to its people located on a single campus. Thousands live off-site and travel to the university daily, others may work at or travel between multiple university locations, plus, there are international students and teachers who may travel out of the country.
As Grant Sayer, Director of Infrastructure and Applications, Macquarie University Central IT Group points out: "The safety of staff and students is of the utmost importance as we've got people coming and going on campus and need to be able to reach them anywhere, and at any time. Because we can't know what devices they're carrying, we need the ability to reach out through multiple channels in an emergency."
Surrounded by business parks, shopping centres and bushland, and with different organisations located on campus, such as hospitals and research centres, Macquarie University is susceptible to a variety of risks. This can include anything from chemical spills and traffic accidents to damage to infrastructure and buildings, flooding, fires, extreme weather and human threats. This is in addition to potential cyber threats which can also impact the safety and security of people, assets, and the ability of the organisation to operate effectively.
When a cyberattack happens, we usually think of the digital impact: incident occurs, data is lost, breach is detected, recovery begins. The reality is, just like physical threats, large-scale cyberattacks are also impacting human lives.
A breach that compromises data also impacts any system that uses that data. This is changing how any organization with a duty of care is planning for risk in an increasingly complex world. Not to mention the workplace health and safety and security and privacy regulations that all decisions must abide by.
Communications the key to effective response
In any environment, effective, real-time communication is vital. In the event of any incident, from a false fire alarm to a terror attack, correct information needs to be disseminated to staff and students, as well as to first responders and other emergency services – often when seconds count.
There must also be the ability for two-way communications which lets people confirm their safety and location, further enhancing the efficiency for first responders. Plus, it can help security operations to geo-target messages to staff and students in need of assistance.
Macquarie University's Campus Security Manager, John Durbridge says, "To be able to communicate quickly, effectively, and in real-time is absolutely critical in an emergency. We have a large-scale operation that requires a robust solution that can easily communicate across multiple channels with multiple people, including our security staff, teachers, students and the campus community – as well as police, fire and emergency services."
In today's connected world, duty of care for educational institutions extends far beyond major 'physical' incidents. Schools and universities are responsible for holding significant amounts of personal data, and they have a duty to keep that information as safe and secure as their people. This means, using trusted systems to ensure the protection of sensitive personal details and any communications sent or received.
Another challenge is the spreading of misinformation, which social media has a lot to answer for. But if used in the right way, it can also be used as an effective tool to get messages to an audience.
Technology underpins duty of care
For Australian education institutions, there has never been a more important time to ensure the safety and security of staff, students, contractors and wider communities that contribute to the education environment.
Is your organisation truly crisis-ready and cyber-resilient? It's a delicate balance, but for educational institutions preparing for a connected world, it is time to think differently about 'duty of care'.
The technology choices to future-proof schools, colleges and universities today will define your institution tomorrow – and most importantly, keep the next-generation of Australia safe and secure.
Sanjay Saini is the general manager & SVP, BlackBerry AtHoc