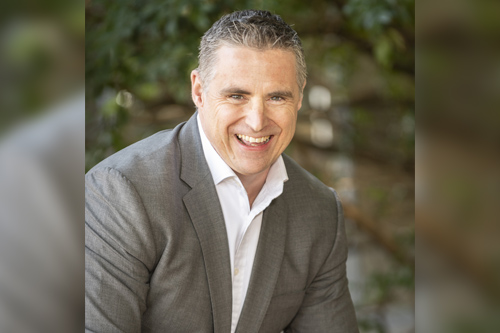 With the class of 2019 starting to settle into Year 12, there is an elephant in the room that schools urgently need to address, says a technology expert.
As it stands, methods for measuring performance – specifically, end-of-school exams – focus too heavily on high stakes, moderated exams assessing 'point in time' knowledge retention.
This, according to Mark Yaxley, regional director A/NZ at D2L, means that common student assessment models in Australian schools need to be re-evaluated – and quickly.
He said the issue has created an "environment of bias", and subsequently plenty of risks for both the individuals sitting those assessments, but also the Australian economy, as a pass/fail mentality alienates many students from the educational experience.
"We need to move towards an assessment model that promotes mastery; a model that is about what kids can, and do, achieve, rather than having them move on to another learning area without fully mastering the first," Yaxley told The Educator.
"Currently, education is about a series of steps, filtering people out and progressing the few. We need a model which really includes everyone, finds their strengths and directs them down a path where they could be productive members of society - and most importantly, maintain an active interest in continued education."
Yaxley pointed to Te Kura school in New Zealand as a good example of "big picture learning", where students master a discipline before moving on to the next one.
"[Te Kura] is looking at project-based learning, or problem-based learning, from an angle which promotes the ability to achieve or demonstrate capability through an educational model or a project of interest," he said.
"This student allows the student to explore new ideas, new progress, new thoughts and learnings associated with achieving the capabilities required for, let's say, Year 11, and to be assessed against it, but also assessed on a project-based model where those capabilities are demonstrated throughout the year by the student."
Yaxley said this "inclusive model" follows students' interests and it allows them to be an "active participant in their education".
'Schools need to leverage technology better'
Yaxley said that while recent reforms aimed at improving personalized learning are encouraging, schools are not leveraging technology sufficiently to prepare students for the world, and workplace, of the 21st century.
"The most important aspect of education is for people to see it as a pathway to opportunity that everyone can partake in, not as an elitist process for elimination of the unsuccessful," Yaxley said.
"So it's really about continued engagement of the student and keeping that interest of the student, and the belief that education is truly for everybody."
Yaxley said education should not be "a single linear route" but something with multiple pathways that can be stopped and started at any time during a student's life.
"The number one priority for schools is to keep students engaged and excited about education," he said.
"That means making education interesting, making it relevant and providing a constant pathway of success for students. Schools need to tailor their programs so that each individual student has a program that is fit for them."