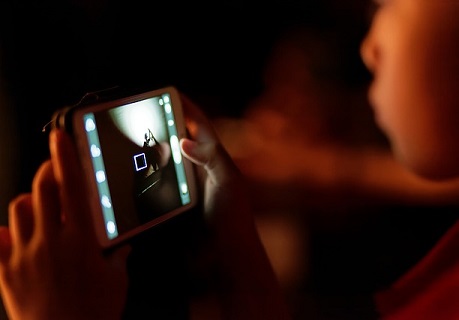 On Tuesday, new national guidelines on physical activity, sedentary time and sleep for young children were unveiled by Federal Minister for Health, Greg Hunt, at Parliament House in Canberra.
The Guidelines recommend no sedentary screen time for children under two, and no more than one hour for those older than two.
However, this presents a complex dilemma for schools, as well as our 'screen happy' society at large.
Recent studies have shown that Australian kids are spending 20% of their time using screens during the week and 30% on weekends.
University of Wollongong (UOW) early childhood expert, Professor Tony Okely, led the project to update the guidelines for the Department of Health.
The
'Australian 24-Hour Movement Guidelines for the Early Years (Birth to Five Years): An Integration of Physical Activity, Sedentary Time and Sleep'
differs from the previous guidelines by covering the entire day – including recommendations on how to help children get good quality sleep.
Professor Okely said the decision to include sleep recognised its importance in optimising health, development and learning.
"Sleep plays an essential role in a child's growth and development and shares an interrelated relationship with physical activity," Okely told
The Educator
.
"If a child receives good quality sleep, they will have the energy to be active, and an active child is a well-rested child."
Okely pointed to the issue of children using screens before sleep, highlighting research that shows screen time in the bedroom can impact sleep duration as well as quality.
"It's important to ensure that children practice appropriate sleep and screen hygiene, which means not using screens within an hour of going to bed," he said.
'Clear link between screen time and poor health'
Excessive screen time has been shown to lead to structural and functional
changes
to the brain's emotional, processing, executive attention, decision making and cognitive control.
Okely said there is a myriad of evidence showing that young children are exceeding the guidelines and spending large amounts of time in front of electronic media, causing a range of adverse health consequences.
"These include cognition, motor development and psycho-social health. There is a clear link in the early years between screen time and these health issues," he said.
With so many children spending their schooling hours – and home hours – in front of screens, Okely suggested that schools reinforce the guidelines by educating parents and students about the risks and discussing other recreational activities that promote good health.
"We're not saying that parents and schools should get rid of screens completely – we're encouraging them to set appropriate limits and boundaries, and that appears to be no more than two hours in front of screens per day," he said.
Related stories:
An education event 'for the dreamers and risk takers'
How technology is breaking the mould of passive learning