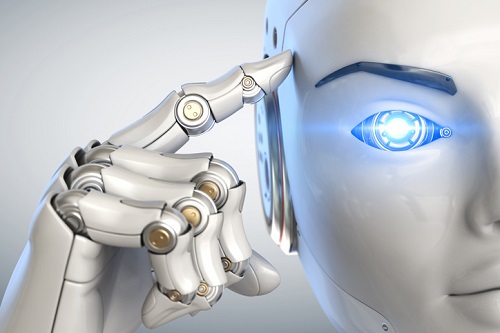 The advent of Artificial Intelligence (AI) is set to disrupt the education landscape, revolutionising how schools use data to assess student performance and make data-driven decisions.
However, this powerful tool isn't just limited to teachers, as students are increasingly becoming more aware about how AI works and how it can be used to create, collaborate and problem-solve.
Now a new national competition – the AI for Good Challenge – is encouraging high school students, developers and data scientists to use AI to solve important social and environmental issues.
Microsoft Australia and professional learning organisation, Education Changemakers are asking students in groups of two or three to come up with an AI concept that could make an environmental or societal difference under the categories of AI for Accessibility, Earth or Humanitarian Action.
Focused on design thinking rather than technology tools, the AI for Good Challenge is a learning opportunity for all students, not just those with a strong grasp of technology.
In partnership with Education Changemakers, Microsoft has built curriculum aligned to the Australian Curriculum standards aimed at supporting and educating teachers first, then students.
"As an organisation we believe AI is one of the most powerful new technologies to emerge in recent years, and we are eager to support teachers and students across the country to both understand and recognise its potential," Steven Miller, director of education, Microsoft Australia said.
"We've designed this challenge so that every teacher and student can participate, regardless of their prior knowledge of AI and technology. No coding experience is required."
With AI likely to play a strong role in future careers, Miller said young Australians should be encouraged to learn the skills to future proof their future careers in a way that is engaging and fun.
"We can't wait to see what AI solutions Aussie students come up with to tackle some of society's greatest challenges," Miller said.
Students are encouraged to enter ideas across the following three categories:
Accessibility – apply AI to help amplify human capability for more than one billion people globally with a disability;
Earth – help solve global climate issues by improving the environment and the way humans engage with nature;
Humanitarian Action – help support disaster recovery, address the needs of children, protect displaced people, and promote human rights through the application of AI
As part of the AI for Good Challenge, teachers are also being encouraging to attend the hackathons and webinars running in conjunction with the challenge over the coming months.
David Faulkner, CEO and co-founder of Education Changemakers said the aim of the AI for Good Challenge curriculum is to equip teachers with the right tools to then engage them to skill their students in AI technology.
"The curriculum is designed for a broad range of subject areas, as well as engaging resources to embed into lessons," Faulkner said.
"We'll be working closely with local teachers to educate them on AI and help them roll out this challenge in classrooms across the country."