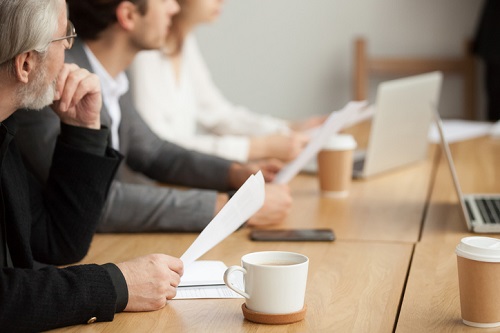 In every school, helping students thrive goes hand in hand with the job for educators, but the behind-the-scenes administrative work involved can be daunting at the best of the times.
As such, the need to smoothly and efficiently manage administrative tasks is a must for schools as they approach the end of the year and prepare for the first term of the new one.
Around Australia, a range of ed-tech solutions are helping principals do just this.
Countrynet's CEO, Simon Totonjian, said his company's software has been helping to ease the administrative burden for over 1,000 schools and eight million users worldwide.
"Competitors in our space concentrate on the delivery of education and process, not realising the impact technology has on administration, hoping that they will adapt to the changes they provide," Totonjian told The Educator.
Totonjian said that in particular, his company specialises in building technology that is centred on individual students.
"We create proprietary systems that take the angst out of administrating a student, releasing time for teachers to conduct their profession," Totonjian explained.
In September, a new partnership between the South Australian Education Department and a major education software provider was launched, helping more than 900 schools slash administrative red tape and help educators get back to their core job of teaching.
Civica's Education Suite (CES) will serve a community of 185,000 students and 30,000 teachers through personalised learning, collaborative experiences and increased engagement.
Scott Bayliss, chief information officer for the Department said the platform will "modernize and transform" school and preschool operations across the state.
"The Education Management System will be a powerful digital tool with a comprehensive suite of features to streamline school management tasks and support our teachers to provide individualised learning and track and report on each student's progress," Bayliss said.
"It will help us to improve student outcomes and reduce the administrative burden placed on teachers and early childhood workers."
Another tedious and time-consuming aspect of school administration is essay marking – a responsibility that no educator can escape. However, Blue Wren Software is an automated marking service that removes most, if not all, of the frustrating aspects of essay grading.
The company's managing director, Dr Robert Williams, said the most significant feature of the product is that for a narrative essay there is no need for human graded training essays and model answers.
"Narrative essays on any topic and any number of words can be graded online. Typically an essay of 500 words can be graded online in two minutes," Williams told The Educator.
"The way we have designed the grading engine software, any school or organisation can connect to it as an essay practice tool or we can create a bespoke site for the schools to share with their parents to help practice at home."
Williams said the company is now inviting interested educators to trial it and provide feedback.
"However one university professor submitted his 7,000 word published research paper and received the top rating for his paper, which pleased him, and us too," he said.
"After all, it only took about 20 minutes in total to grade the paper!"