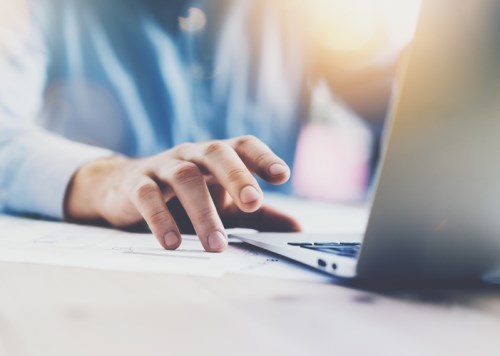 A popular education platform helping busy principals streamline administrative tasks is experiencing dizzying growth thanks to the positive impact it is having on schools across Australia.
Compass, founded in 2010, has been helping schools improve the way they communicate through integrated modules that reduce administrative workloads for educators.
Schools such as St Kilda Park Primary School, the Victorian College of the Arts, Bob Hawke College and Sheldon College have noticed significant benefits across their teaching and learning landscapes since introducing the platform.
As of 2019 the platform is being used in more than 1,800 schools with more than 2 million users and is also the first education platform provider to pass Western Australia's stringent school privacy and data protection regulations.
Compass is about to embark on further growth, launching its WA operations and expanding across the UK, Ireland and Canada after raising $60m from private equity investor Advent Partners.
Below, The Educator speaks to the Compass CEO John de la Motte to find out more.
TE: In your view, what makes Compass such an attractive option for Australian school principals?
JD: The Compass platform is loved by school principals because it enables them to use one solution, from one supplier, rather than attempting to bolt together various pieces of technology. Compass has integrated all facets of student management on the platform. From roll marking, student welfare, parent communication, purchase ordering, report writing, curriculum planning through to canteen management. This consolidated solution means less time is spent on managing systems and instead teachers can focus on providing the best education to students, rather than being weighed down by time-consuming, repetitive tasks. Compass has the most comprehensive module offering, provided through a secure, modern enterprise-grade platform.
TE: In what ways is school management changing, and how has Compass' offerings/software responded to this?
JD: The proliferation of cloud has meant schools are looking for integrated systems that seamlessly connect all the various functions a school performs - from student welfare to curriculum management and parent communications. No longer is it acceptable for teachers to be burdened by mountains of administration tasks - they need to have the right technology tools in place so they can focus on student education. Parent expectations from schools and the solutions they adopt continue to grow in line with society's increased expectations for more timely and tailored information. Compass, with its native mobile apps, modern and functional web platform, provides 24x7 access to school information and resources. Compass operates with one of the largest dedicated ed-tech product and development teams and has an aggressive roadmap to support these evolving community and school expectations.
TE: Compass being first education platform provider to pass WA's stringent school privacy and data protection regulations. Can you tell us what makes the Compass platform so effective compared to its competitors in this respect?
JD: Compass is the only enterprise SaaS school platform to hold PCI-DSS Level 1 Certification, which requires independent review and annual assessment by an approved ASV. Unlike older, legacy providers in this space who are needing to go through a transformation phase from on-premise and windows-based applications, Compass was built from the beginning as a true SaaS enterprise platform. Compass' ability to scale and build out the platform from its inception has allowed us to build a fast, reliable and modern platform based on direct feedback and requests from its school customers. This approach places Compass in the unique position of not needing to manage varied product versions or require schools/technicians to manage upgrades and backups. Compass is committed to a cloud-first model and does not have the ongoing challenge and cost of needing to migrate customers from legacy platforms or looking to change our areas of expertise from desktop-based development to web.