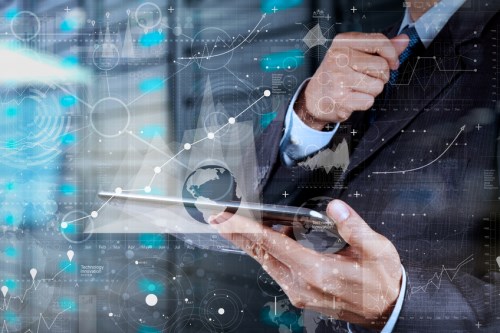 In June, the Australian Education Amendment Bill 2017, commonly referred to as 'Gonski 2.0', passed Parliament, paving the way for $23.5bn in additional school funding over the next decade.
However, while this historic development was broadly welcomed, the Federal Government's panel of educators and policy experts face the daunting task of how best to allocate the money to Australia's schools, and how it should be spent.
A recent report by the Centre for Independent Studies (CIS) – titled:
Getting the most out of Gonski 2.0: The evidence base for school investments
, shed some light on this topic, outlining a number of recommendations.
Among the recommendations were improved early literacy and numeracy education, giving teachers fewer classes and more thorough classroom management training.
However, another area of focus was the value that technology is having in improving student outcomes.
"The extent of any positive effects for education technology is uncertain," CIS education policy analyst, Blaise Joseph, said.
"Australia already invests in and uses significantly more school technology relative to the rest of the world, but this by itself has not helped to improve literacy and numeracy."
However, research from Stanford University and the Alliance for Excellent Education has shown that when implemented properly, technology "can produce significant gains in student achievement and boost engagement".
James Leckie, co-founder and director of Alaress, which runs the
Schoolbox
LMS, agrees.
Below, he tells
The Educator
how technology can not only alleviate pressures on teachers and principals but drive improved outcomes in the classroom.
TE: Many schools will soon be accessing Gonski funding and leveraging technology to improve teaching and learning outcomes. What kind of technology do you believe will be most important in this context in 2018?
JL:
Key technology will be tools that save teachers time and allow continuous improvement. Saving time is one of the great features of technology. Common tools that help to save time include communication, classroom management and reporting tools. Another key technology will be utilising the data captured by technology to reflect, learn and gain insights into the education practice.
TE: Drawing from the work that Alaress has done with schools over the past year, what is the most promising trend/case study you've identified when it comes to ed-tech facilitating improved outcomes?
JL:
Continuous reporting is really starting to gain traction now, with an increasing number of schools seeing the benefit of real-time continuous feedback of student progress. This ensures education is learner-centred and focused on the student's progress. It engages students, parents and teachers in a collaborative environment, centred on learning goals and achievements.
TE: Can you tell us about any noteworthy developments that Alaress has on the cards for next year, and how this might assist principals in delivering quality teaching and learning outcomes?
JL:
At Alaress, we're focused on capturing high quality learning data about student progress and achievements. We want to build a rich picture of the students' whole experience at school and deliver exceptional teaching and learning outcomes. This includes not just a student's academic achievements, but everything from pastoral care to extra-curricular activities as well to be reflected online. From this data, we hope to be able to generate enough insights so that we can ensure the best quality education for every individual student's needs.
Related stories:
What kind of teachers will your school need in 2018?
How principals should handle difficult conversations