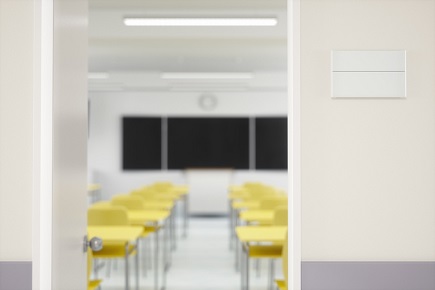 A new report has revealed the emerging global trends in K-12 education. In this article, The Educator looks at what it had to say about Australian classrooms.
The 'Future of the Classroom' report, by Google for Education, is part of a series on the evolution of K-12 education and maps out current and emerging school trends.
The global analysis spanned 14 expert interviews with global and country-specific thought leaders in education, an academic literature review and media narrative analysis across the education sector.
The most prominent trends in Australian education included:
Computational thinking: Parents and teachers want students to develop problem solving alongside digital skills so they will be better prepared for future jobs.
Innovating pedagogy: Motivated teachers have more engaged classes, and they want to streamline administrative tasks to focus on teaching.
Life skills and workforce preparation: People want children to have a more holistic education that goes beyond standardized testing to include social and vocational skills
How Australian schools fare
A global snapshot of Australia's schools shows that the average class size for primary public schools is 24 students and 22 for secondary schools; primary educators spend 1,000 hours on average every year – above the OECD average of 799 hours – teaching in the classroom and 87% of Australian teachers and principals report increased work hours over the last five years.
An encouraging finding from the report was that access to education in Australia is widespread, with Australia well above the OECD PISA average in reading, mathematics, and science. The survey also found that the number of teacher jobs is also expected to grow significantly over the next decade, with 73% more teachers in classrooms by 2030.
However, student participation in maths, science and English is on the decline, especially among those from low-socioeconomic backgrounds.
Recognising this, education policymakers are investing in the future workforce, funding a higher percentage of GDP in primary and secondary level education (6.0%) than the OECD average. And this is particularly crucial as Australian workers will spend 77% more time using science and mathematics skills by 2030.
In 2018, 87% of Australian teachers, executives and principals reported an increase in their work hours over the last five years – but little of it is spent on teaching or lesson planning.
Ninety-one percent of educators said administrative demands are a hindrance to their core job, and just 35% of secondary school teachers and 28% of primary school teachers said they have the support they need.
Cut red tape to boost learning, says report
The report pointed to research from The Varkey Foundation highlighting a direct link between the status of teachers and students' academic outcomes.
"There is an opportunity to better recognise the important role teachers play in student learning," the report stated.
"For example, this could be achieved by reducing the amount of time they must spend on administrative tasks, to focus on professional development and pedagogy."
While technology was highlighted as a tool to streamline day-to-day workloads and allow educators to focus more on teaching and learning, the survey found that many aren't making use of these resources.
According to the report, just 18% of Australian educators are implementing assessments digitally on a regular basis.
"With familiarity and access to digital technology being cited as the most significant barriers, there is a desire for teacher training to help them harness these tools to streamline their day and engage classes," the report stated.
"It also ensures they feel more comfortable teaching subjects such as Information and Communication Technology [ICT], science and digital citizenship."
How well are schools preparing the future workforce?
Research by the Foundation for Young Australians (FYA) highlights how 'Enterprise Skills' – transferable skills required in many jobs – are more in demand.
In the three years up to 2016, the proportion of jobs demanding critical thinking increased by 158%, creativity by 65%, presentation skills by 25% and teamwork by 19%.
In response to this, there is a push to alter traditional curriculums to better prepare students for adult life – creating a more holistic education that includes more general life skills, rather than focusing on memorizing and repeating information.
One way this is manifesting is in a focus on soft skills, said the report's authors.
Research suggests that higher levels of emotional intelligence are linked with better leadership and ability to cope with pressure.
"There is a desire to help students develop such abilities. In fact, 69% of parents believe schools should be teaching more social skills," the report stated.
"Future minded students want to be educated in areas that will help them thrive in their career – 50% of students aged 14 to 16 years old say they want to learn more practical on-the-job skills."