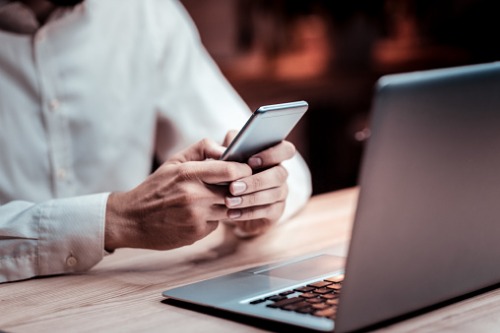 Earlier this year, a snapshot of The Educator's 2019 Education Report revealed some of the major challenges facing Australia's school principals.
In the survey, school leaders were asked how to rate the following areas in terms of how challenging they expected them to be for their school in 2019. The rating scale was between 1-5, with 5 being the most challenging.
Adapting to government and regulatory changes to curriculum and funding (4.13);
Introducing or improving new school facilities (3.84);
Keeping up with new technology and teaching methods (3.54).
Despite not being at the top of the list, the challenge of keeping up with new technology continues to frustrate principals' efforts to effectively manage their schools.
Some of the recurring technology-related issues for school leaders includes finding the 'right fit' device, ensuring ICT network compatibility and navigating software changes in classrooms.
In his keynote speech at the upcoming Educator Leaders' Summit in Melbourne, AITSL deputy CEO, Edmund Misson, will guide the Technology Stream's audience to explore the challenges and opportunities technology can offer to leaders.
"While the impact of effective leadership in schools on student learning is well established, the role of school leadership continues to change in light of technological and social factors," Misson told The Educator.
"Leaders can be empowered – as opposed to overwhelmed – by technology, using it as a tool to create schools where student learning comes first, and quality teaching thrives."
However, Misson notes that technology is not a 'quick fix', nor a substitute for good leadership.
"Technology is a set of tools – from cloud computing and social media to data and analytics – that can help ease the burden of management and give leaders more time to focus on what matters – ensuring students get the most out of their school day," he said.
Schools such as Brisbane's Ormiston College, Maryborough State High School and Saint Stephen's College have been recognised for their effective use of technology. In particular, the schools have established a culture around technology that encourages student agency.
They are also led by principals who have a solid handle on technology and what it can do for teaching and learning outcomes across multiple year levels.
Ormiston College has had four consecutive titles as one of The Educator's Most Innovative Schools and has been recognised for its innovative use of technology, winning the Best Use of Technology Education Award (Australian Education Awards).
In April, the school unveiled a new futuristic Centre for Learning and Innovation, which is set across the largest interactive floorspace in Australia. The new centre includes programmable drones, Australia's first holographic wearable computer, 3D printers, writeable glass, and a green screen studio.
Principal Brett Webster said the flexible space encourages collaborative teamwork as well as self-regulated individual study to be entirely reflective of real-world working environments.
"Our students will be ready to step into any university or workplace with confidence, having experienced the benefits of learning in an interactive space that is truly reflective of society's modern, divergent, flexible and dynamic thinking," Webster told The Educator.
"We are committed to delivering the curriculum in a way that resonates with our students and readies them for the future, which means we are continually assessing pedagogy, teaching frameworks and learning environments to stay ahead of the learning needs of 21st century students."