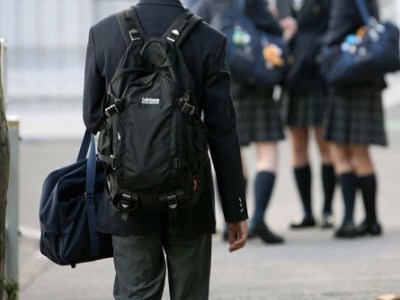 Forty per cent of students in Australian schools are disengaged from learning and falling one to two years behind their peers as a result, a report has found.
The report, published by the Grattan Institute, also found that some teachers lack the skills to get disengaged students back on track.
Grattan Institute's school education program director, Peter Goss, told
The Educator
that the report has some important take-aways for principals.
"Principals should do three things: push teacher training courses to put more priority on classroom management; ensure that all beginning teachers get a proper induction process where they can learn from a skilled teacher; and provide regular opportunities for all teachers to collaborate with their colleagues," he said.
"This is an investment, but if students learn more and teachers are less stressed then it will pay off in spades."
One of the key points from the report was that student engagement does not necessarily rely on old fashioned ideas about education. Goss said that as such, schools should rethink their approach when it comes to combating the issue.
"First, compliance is not the same as learning. Students who are passively disengaged might not be in trouble with their teacher, but they are on average 1-2 years behind their peers and that is setting them up for trouble in life," Goss said.
"Secondly, think about raising your expectations of students who are zoning our or acting out, rather than lowering them. We saw evidence that close to half of students say they are being challenged in class, and two of the top reasons for misbehaving and not participating are boredom and lack of challenge."
Goss added that the report confirms that low-level disruption and passive disengagement are "a serious problem, both for students and for teachers".
"There is no magic bullet, but building the skills of teachers to create effective learning environments would help. Too often today teachers are thrown in and forced to sink or swim in the classroom," he said.
Berwick Lodge Primary School
principal,
Henry Grossek
, told
The Educator
that schools need to rethink the role that teachers play in the teaching and learning process.
"The report confirms what many principals already know, if not always acknowledging so publicly – that student disengagement is a significant issue," he said.
"In doing so, the report identifies a number of key factors in student engagement, some of which schools have in their power to address."
Grossek said these include approaches to teaching and learning strategies, relationship building with students and the mentoring of graduate teachers.
"It may also provide principals with the motivation to more strongly advocate for changes in teacher training programs to ones that focus on re-imagining the role of teachers in the learning process in line with current research and contain more practical teaching experience," he said.
"It also highlights the need for more resources for schools to firstly better understand, and subsequently address the educational needs of students with special needs."
Grossek said that "promoting student agency" in their learning is a major strategy in which he focus on at Berwick Lodge.
"To this end we work closely with Professor Brian Annan and Mary Wootton in the use of Infinity Learning Maps whereby students map their view of their current learning process as the starting point of a partnership between students, teachers and parents in their journey toward greater agency in their learning," he said.
Chris Gold
, principal of St John's College, located in Nambour, Queensland, told
The Educator
that he concurs with the disengagement but was surprised that it was as high as 40%.
"Matters to be addressed are relationships between teacher and students, parental involvement and support for schooling, reduce content across subjects, teacher training in classroom management and strategies," he said.
"There are many more areas of concern related to this and perhaps keeping it simple and address student happiness, wellbeing and school culture."
Gold said his focus this year would be on growth mindsets, respect, responsibility and resilience.