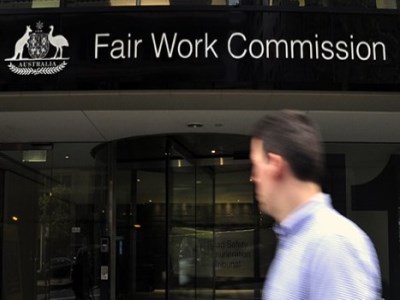 In a decision that the Fair Work Commission's full bench acknowledged was inconsistent with a similar ruling in 2015, schools no longer need to immediately fire staff charged with child sex offences.
The ruling comes after Sydney Catholic Schools – formally Catholic Education Office Sydney – lost a case where it claimed state law required it to sack a teacher after he was charged with a sex offence involving a minor.
In a statement on Tuesday, Dr Dan White, executive director of the Catholic body, called on State and Federal governments to provide clarity on this issue "as a matter of urgency".
"The implications of the decision are significant. It will apply to all non-government schools, not just Catholic schools. It throws up a range of other questions that will require urgent consideration from state and federal governments," he said.
White pointed out that the Commission's decision was at odds with a ruling made during a similar case in 2015.
On that occasion, the commission found that it was "not permissible and inconsistent with the Child Protection Act" to continue the employment of a teacher who had been banned from working with children.
"What is perplexing about this decision is that had the teacher been employed in a state government school which is governed by the Teaching Services Act, the case would never have even made it to appeal," White said.
"Non-government schools are covered by a federal enterprise agreement. What this now means is that we have one set of child protection rules for government schools and another set of rules for non- government schools. That situation is untenable.
"The safety and wellbeing of every young person who attends a Sydney Catholic school sits at the heart of everything we do. This decision undermines our capacity to make every one of our schools as 'child-safe' as possible."
The sacked teacher worked at a Sydney girls' school until February 2015 when he was charged with indecently assaulting a person under the age of 16. The charges were dropped in August, and the former teacher sued Sydney Catholic Schools for wrongful dismissal.
The Church objected, arguing that it had technically not dismissed the teacher, but rather banned from "child-related work" as he had become a "disqualified person" under the Child Protection Act.
However, the teacher argued the law did not require his immediate sacking when charges were laid. The law only required that he stopped undertaking "child-related work", he said.
The Commission heard the teacher attended a meeting with officials from the Catholic Education Office in February to propose he be assigned alternative duties or suspended without pay while the criminal case proceeded.
Instead, the Church told him his employment was terminated, effective immediately.
The commission sided with the teacher, finding that the law "does not suggest an absolute bar on the continuation of employment."
"The section does not provide that an employer must not continue to employ a worker at all," the bench found.
"An employer may decide to dismiss an employee in such circumstances, but is not required to do so. Any such dismissal would be a termination of employment on the employer's initiative."