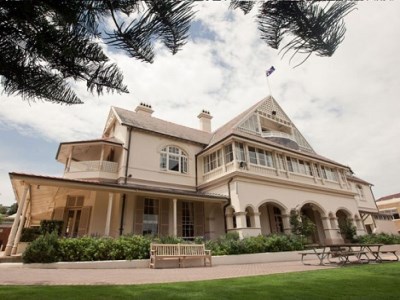 The former principal of a prestigious Anglican school in Sydney is suing the school and two of its teachers for defamation.
Debra Kelliher, who was the principal of Kambala, located in Rose Bay, resigned in April after 100 teachers held a vote of no confidence in her ability to effectively lead the school.
According to a letter distributed to parents by the Kambala Parents' Association (KPA) the same month, the school had lost 135 staff members in three years.
The letter went on to say that the "gross unhappiness of the majority of the staff" meant many more were planning to leave.
The head of the school's council, Sally Herman, then wrote to parents telling them that Kelliher had resigned after doing "a wonderful job" as principal.
Herman also outlined the school's policy of non-discrimination, explaining that Kambala was respectful to all staff and students alike.
In a letter to parents on Wednesday, Kambala's council said the school and two members of the teaching staff were the subject of a defamation proceeding by Kelliher.
"Please be assured that this matter is being handled by our lawyers and the School Council," the letter stated.
"Our principal, Shane Hogan, continues to work with our teaching and administrative staff to ensure that our girls are not affected and are receiving the best academic leadership possible."