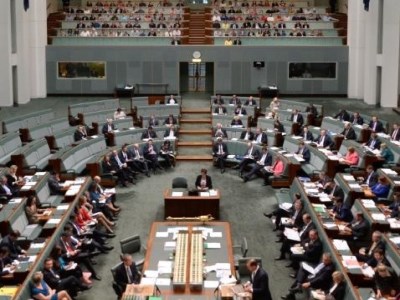 The Federal Government's $18.6bn national school funding plan has passed the House of Representatives despite the opposition of Labor.
The Australian Education Amendment Bill 2017, often referred to as 'Gonski 2.0', passed by 75-70 votes, paving the way for the Federal Government's $18.6bn package to go into effect from 2018.
Under the plan, Commonwealth funding for Australian schools will grow from a record $17.5bn in 2017 to $30.6bn in 2027. This includes more than $2.2bn in new funding over the first four years.
"Today the Turnbull Government is one step closer to realising David Gonski's vision for true, sector-blind needs-based funding for Australia's schools," Federal Education Minister, Simon Birmingham, said in a statement.
Birmingham added that the new model gets rid of the 27 special deals Labor had signed with State and Territory leaders, and which Gonski Review panellist Dr Ken Boston said "corrupted" needs-based funding.
"As well as ensuring Australia has truly needs-based funding the Turnbull Government recognises how important it is to see that funding used on initiatives in schools that boost student results," he said.
"That's why David Gonski will lead an entirely new inquiry into the most effective teaching and learning strategies to reverse the declining results of Australian schools."
The passing of the funding plan comes amid stiff opposition from Labor, the Australian Education Union (AEU), Catholic schools and the NSW and Victorian governments.
AEU federal president, Correna Haythorpe, said that while the majority of private schools will reach the Schooling Resource Standard that Gonski recommended by 2027, 84% of public schools will not.
Earlier this month, the Catholic Education Office Archdiocese of Canberra and Goulburn released modelling that shows Sydney and Melbourne Catholic schools may have to hike fees by $5,000 and $4,000 respectively over the next five years to cope with the changes.
Meanwhile, the NSW Teachers Federation (NSWTF) says the state's schools would lose $846m over the next two years while the Victorian Government says 1,535 of its schools will be worse off in 2018 and 2019 under the changes.
Responding to the concerns, Birmingham said that NSW schools would get $3.8bn over the next ten years while Victoria's schools will get an additional $4.58bn.
Catholic schools will get an extra $1.2bn by 2021, which represents a 3.7% growth in per-student funding.

"That is growth well above the wages growth that mums or dads around Australia are exercising at present," Birmingham said.