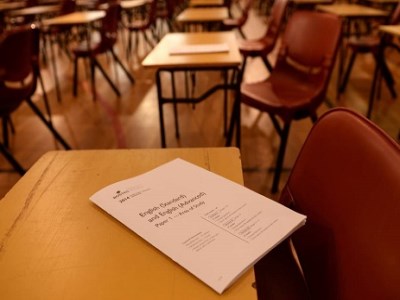 Under new rules set out by the NSW Board of Studies, the state's HSC students will require a pass mark in numeracy and literacy in order to gain the qualification.
Speaking from Cherrybrook Technology High School in Sydney's northwest, NSW Education Minister,
Adrian Piccoli
, announced the sweeping changes, which represent the most significant overhaul of the exam in 17 years.
"Evidence shows us that students perform better when schools focus on improving essential literacy and numeracy skills for all students," he said, adding the changes would boost the standard of NSW school graduates.
"These changes will strengthen the integrity and international standing of the HSC and better prepare our students for work, training, university and for life after school."
In Year 9 through to 12, students will be given opportunities to demonstrate that they meet the new standards, which will take effect from 2020 onwards.
Students at risk of not making the new standards will be put into English and mathematics courses where they will study essential literacy and numeracy units,
The Daily Telegraph
reported.
Those who have not reached the numeracy standard by the end of Year 10 will be required to take a prescribed mathematics course or topics in specific English units until they achieve a pass.
Students who fail to meet standard by the end of Year 12 will be awarded the Record of School Achievement (RoSA) and have five years to pass an online literacy and numeracy test set by the Board of Studies to receive the HSC.
Other HSC reforms will include "better, fairer" assessments aimed at reducing student stress; a science extension course, and encouragement for students to study higher levels of maths; updates to the syllabuses in English, Maths, Science and History; and updates to exam questions to encourage deeper analysis.
The tough new rules follow a decline in students reading, mathematics and science performance.